There have been long standing conversations about the gender gap in the tech industry, as well the lack of racial diversity (especially in senior leadership). Even when there is some representation, studies show that women of all racial identities, and Black employees regardless of gender, are paid less than their white male counterparts for similar roles. However, intersectionality is rarely discussed in these larger conversations. What does it mean to be both Black and a woman in tech? What unique perspectives do Black women bring to the industry when interrogating racial and gender bias in technologies is the standard outlook?
The Mozilla Foundation, in partnership with The Spelman College Center of Excellence for Minority Women in STEM (COE-MWS) and the Atlanta University Center Data Science Initiative, UCLA Center for Critical Internet Inquiry, is launching The Future is Intersectional: Black Women Interrogating Technology. This initiative, focused on highlighting the unique intersectional lens Black women bring to the development and utilization of technology in our society, will include both the vast contributions of Black women to this field as well as discussions of the challenging and demoralizing experiences of Black women in a field where they are highly underrepresented and often undervalued.
The series will kick off next week with a keynote by Dr. Ruha Benjamin and two engaging panels will follow during MozFest 2021. You don't want to miss these very necessary conversations led by powerhouse industry leaders. Register for these events today!
The opening keynote will be delivered by Dr. Ruha Benjamin, professor of African American Studies at Princeton University and author of People's Science: Bodies and Rights on the Stem Cell Frontier (Stanford University Press). She has studied the social dimensions of science, technology, and medicine for over fifteen years and speaks widely on issues of innovation, equity, health, and justice in the U.S. and globally. She is also a Faculty Associate in the Center for Information Technology Policy; Program on History of Science; Center for Health and Wellbeing; Program on Gender and Sexuality Studies; Department of Sociology; and serves on the Executive Committees for the Program in Global Health and Health Policy and Center for Digital Humanities. Ruha is the recipient of many awards and honors, including the 2017 President's Award for Distinguished Teaching at Princeton.
Her second book, Race After Technology: Abolitionist Tools for the New Jim Code, examines the relationship between machine bias and systemic racism, analyzing specific cases of "discriminatory design" and offering tools for a socially-conscious approach to tech development. She is also the editor of Captivating Technology. Race After Technology was awarded Brooklyn Public Library's 2020 Nonfiction Prize.
---
There is a diversity crisis in the tech industry: a homogenous group of technologists is building solutions for our diverse population. This lack of diversity results in biased technology products that, at best, don't serve everyone and, at worst, actively harm historically marginalized groups. This panel of distinguished Black women will discuss the intersectional oppression prevalent in the technology industry and how the voices and work of Black women are imperative in moving us in a more ethical and inclusive direction.
Speakers
Aerica Shimizu Banks
Founder
Shiso
Lolade Siyonbola
Founder
NOIR Labs
Meredith Broussard
Associate Professor, Arthur L. Carter Journalism Institute
New York University
Erika Hairston
Founder
EdLyft
---
Coded Bias, an acclaimed documentary exploring the fallout of MIT Media Lab researcher Joy Buolamwini's discovery of racial bias in facial recognition algorithms, will be screened during the Mozilla Festival. Afterwhich our panelists will engage in discussing critical themes highlighted in the documentary including technology-based discrimination around race and gender, representation, intersectionality, and civic engagement.
Speakers
Renée Cummings
Data Activist in Residence, School of Data Science
University of Virginia
Ayanna Howard, PhD
Dean, College of Engineering
The Ohio State University
Deborah Raji
Mozilla Fellow
Ifeoma Ozoma
Founder and Principal
Earthseed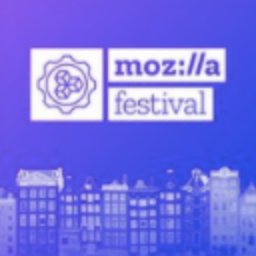 MozFest is part art, tech and society convening, part maker festival, and the premiere gathering for activists in diverse global movements fighting for a more humane digital world. To learn more, visit www.mozillafestival.org.
Sign up for the MozFest newsletter here to stay up to date on the latest festival and internet health movement news.