Our MozFest 2021 call for proposals (CFP) has launched! We are so excited to kick off our new CFP support process with our inspiring community of internet health and trustworthy AI activists, artists, civic interest actors, developers, educators, librarians, organizers, policy makers, scientists, youth leaders and more.
While the festival continues to evolve as it moves to Amsterdam and responds to current events, we know that at least one constant remains: you, our community of leaders dedicated to a better world, a healthier internet, and AI that benefits and serves everyone with equity and justice. MozFest depends on its community leaders to "wrangle" or organize the festival, to facilitate its abundance of inspiring sessions, and to serve as our invaluable volunteers helping others get the most out of the MozFest experience.
To help potential facilitators submit their best possible session proposals for MozFest 2021, we're excited to offer expanded support opportunities for everyone submitting a proposal.
Throughout October, we'll be hosting several community calls meant to help you better understand:
The participatory, accessible, and inclusive nature of MozFest sessions.
How to design virtual sessions for MozFest.
The many different audiences that attend MozFest.
How to improve your proposal before you submit it.
There are many opportunities to join a call, including:
Click on any link to register for a call that works for you. Anyone can join a call, but registered participants will also receive a follow-up email linking to notes and captioned recordings from all of our support calls.
Every other week on the MozFest community Slack, we host a 30-minute ask-me-anything (AMA) session on the #mozfest-ama channel. We will host our next AMAs on:
Tuesday, 27 October 2020 at 1 PM ET/17:00 UTC.
Tuesday, 10 November 2020 at 1 PM ET/18:00 UTC.
AMAs are just like they sound: you can ask any question you have about the festival or its community from, "How do I get involved?," to, "What will the schedule be like?"
Please also feel welcome to ask questions on the #mozfest-ama channel at any time. We are delighted to hear from you and happy to respond to your questions asynchronously. The MozFest community Slack is also a great place to connect with others who share your passion for internet health and trustworthy AI projects around the world. We hope you'll join us there!
If you cannot make a community call or AMA, or even if you would just like to chat about your session proposal further, please reach out to MozFest staffer Chad Sansing who is here to support you throughout the CFP process. You can ping Chad on the MozFest community Slack (chadsansing), email him to arrange a call, or sign up for a 30-minute appointment on his calendar to talk about your proposal.
If you'd like to learn more about what makes for an awesome MozFest session proposal, check out the resources below:
Thank you so much for helping us kick off the CFP support process by drafting your proposal for MozFest 2021! We know that the festival depends on community members like you to facilitate all the amazing sessions that help keep us connected with each other and engaged with internet health and trustworthy AI projects throughout the year.
Chad Sansing works on leadership development and training, as well as Facilitator and newcomer support, for MozFest. When he's not at work, you can find him gaming, reading, or enjoying time with his family. Prior to joining Mozilla, he taught middle school for 14 years.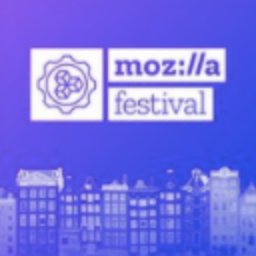 MozFest is part art, tech and society convening, part maker festival, and the premiere gathering for activists in diverse global movements fighting for a more humane digital world. To learn more, visit www.mozillafestival.org.
Sign up for the MozFest newsletter here to stay up to date on the latest festival and internet health movement news.