Fake news isn't a new problem, but as of late, it's taken new forms. Convincing social media posts and deepfake videos join misleading hearsay we catch wind of IRL. Misinformation manifests in many ways. Pollicy, a technology research group based out of Uganda, wants to spotlight the issue. Founded by Neema Iyer, Pollicy has focused their work on Africa, from spotlighting anti-human trafficking tech to empowering women to enter politics (where, in Sub-Saharan Africa, gender representation remains unbalanced). With their Creative Media Award winning project Choose Your Own Fake News, the group has devised a game that shows how easily false information can spread. We chatted with Iyer about the project, the group Pollicy and how she's staying distracted during the covid-19 pandemic.
Check it out below:
Mozilla: Who is Pollicy?
Neema Iyer: Pollicy is a civic technology organization based in Kampala, Uganda! We work at the intersection of data, design and technology.
What drove you to found Pollicy?
I started Pollicy out of frustration with government services that I had experienced from growing up and living across Africa. I didn't just want to complain about the state of matters, so I decided to start working on solutions through civic technology and engagement, by building data skills amongst different stakeholders and thinking of service design in new ways.
What's behind the name? (Why the extra "L"?)
It's a combination of Poll and Policy. No one gets it. :(
What is Choose Your Own Fake News?
Choose Your Own Fake News is an interactive 'choose-your-own-adventure' game. You can play the game as one of three characters, Flora, Jo or Aida, who are all from somewhere in East Africa. Through their lives, you can navigate the world of disinformation and misinformation through the choices you make, scrutinize news and information about job opportunities, vaccines and upcoming elections to make the right choices. Will you mind your business or will you end up in jail? Play to find out!
Why pursue this project?
I think there's an information overload currently. Phrases like "fake news" and "disinformation" are overused. But also, the people working on digital rights issues are few, yet the upcoming issues are massive — whether we're talking about surveillance, data privacy, digital IDs, online violence, etc. I am always looking for new and creative ways to talk about these issues with everyday people who don't have time to read technical articles and I hope to spark discussions or debates on their own terms. I wanted to merge my love of drawing and illustrations with these larger issues on digital spaces.
What are some other projects Pollicy has pursued in the past?
Lots! We're just wrapping up a five-country study on the lived experiences of women in African countries and how online gender-based violence affects their experiences, access and contributions to digital spaces. We also just created and produced a three-part mockumentary series on digital security with support from the University of Berkeley's Center for Long-term Cybersecurity. You can watch the videos as well as our discussions on the making of the mockumentary on June 10. We had hoped to have a big live screening but, coronavirus.
You can find the trailer here.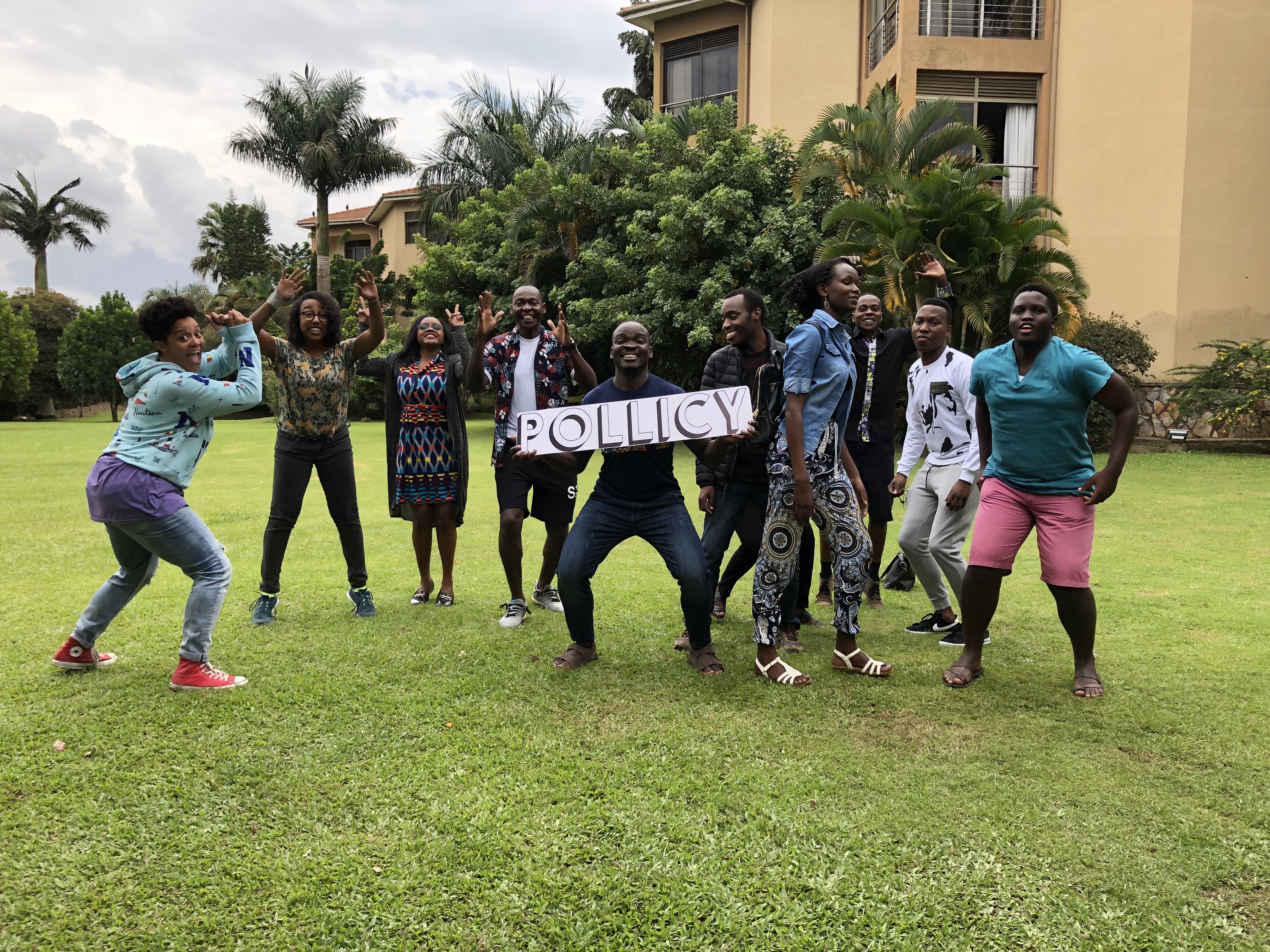 What's the most challenging part of doing what you all do?
I love most of what I do, but I hate looking for funding to do it. This award with Mozilla was such a great opportunity to work on something creative, without a million strings and in a very supportive environment. I'm so glad to have been a part of it. Many traditional donors or clients have painful processes and reporting systems, which, to be honest, kill creativity before it can even start.
What's the most fun part of doing what you all do?
Merging my artist life with my techie life. My happiest days are when I get time to draw for hours at a time. Very rare. So many accountability reports to fill in! (Lol)
We're all dealing with this global pandemic right now, what are some things you all have been doing to stay sane? What tips do you have for others?
There's some assumption here that we are sane! But honestly, I've been in Germany and the lockdown has been really lax. There are huge parks and forests near my house. I got a new mountain bike the week before lockdown, so I've had fun exploring new trails. I know this isn't the situation for many, but we've been quite lucky and I'm really thankful for that.
I find reading has been helping me take my mind off this pandemic. Are you reading anything good, currently?
I just finished reading Sea of Poppies, which I absolutely loved and led me down this rabbit hole. I've been reading all about indentured Indian workers who went to Mauritius, Fiji, Eastern and Southern Africa and the West Indies. This then led me to read Beyond the Rice Fields, the first and only English novel from Madagascar, which is from the same time period as Sea of Poppies and is about Queen Ranavalona I who was apparently a ruthless leader, but we only know that because she was anti-colonialist. Which then led to me to read the Kaffir of Karthala, which is about the Comoro Islands, where my family are originally from! I've never been there but now feel that I have to go as soon as it's safe to get back into the air again.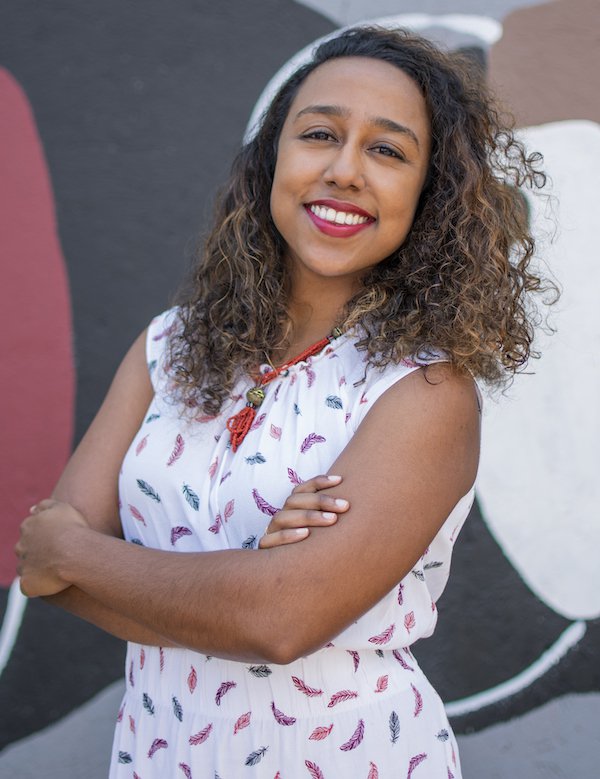 In a lot of ways, we've seen how issues in majority-black countries — more specifically African countries that Pollicy has focused on like Kenya, Tanzania and Uganda — can get neglected on a global scale. This project focuses on fake news, but what are some other issues related to the internet and online life that may have gone neglected as well?
So many! Where to start?
We can talk about the negative impacts of digital IDs and why they're being pushed upon African countries with weak data protection systems. We can talk about increased surveillance, its colonial roots and the influence of the "East" and the "West" in this battle for control. There are major issues on the types of violence that affect, in particular, women of color and what this means for how they access the internet and even if they access the internet. According to the GSMA, in 2019, the digital gender gap in mobile internet use for sub-Saharan Africa was 41%, with safety and security ranking third among the single most important barrier to owning a mobile phone, as identified by non-mobile phone owning women. There's ICT4D projects where consultants helicopter into African countries and test out projects with little concern for consent, privacy, sustainability and actual impacts of the project. The list goes on and on. Check out our podcast, Terms & Conditions, to listen to my colleague, Berhan Taye, and I talk about some of these issues.
Who are some other groups you look up to that do work similar to you? Who do you take inspiration from?
I have a major crush on The Engine Room! I love the types of projects that they work on. Other than that, I'm always inspired by Caroline Sinders, Nanjira Sambuli and the writing of Nanjala Nyabola.
What are you all working on next?
Great question! I'm looking forward to doing more feminist research around the experiences of women in digital spaces. Our report comes out in June and I'm looking forward to seeing where we go from there!