The latest installment of the MozFest Dialogues & Debates series looks at Germany's upcoming federal election, the role of big tech, and what that could mean for global election integrity. Learn about other upcoming events and opportunities by subscribing to the MozFest newsletter.
Germany is holding its federal election this September – the first federal elections in a G7 nation since 2020's US Presidential election, and the first election in Germany without Chancellor Angela Merkel in fifteen years. In the shadow of 2020's fraught US Elections, all eyes are on the major tech platforms – will they take the right steps to stem the tide of misinformation, or will it be another case of "too little, too late?" And should we trust platforms to do the right thing on their own, or is the threat of regulation from the Digital Services Act and other proposed European legislation necessary to protect democracy as we know it? And if big tech doesn't step up now, what hope do other countries have for election integrity online?
In this panel, Julie Owono moderates a conversation between three election and policy experts to highlight what they think platforms need to do differently, and what that means for elections around the world.
On Tuesday 25th May, Mozilla will host a virtual MozFest Dialogues & Debates to explore these questions and others.
Audience members are able to submit their questions ahead of time by tweeting @mozilla with the hashtag #DialoguesAndDebates.
Our 40-minute panel will feature: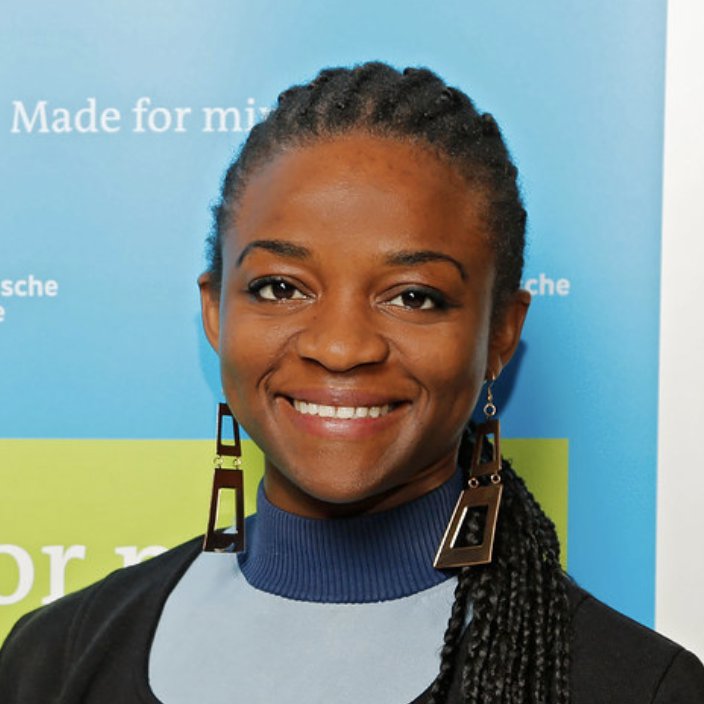 Moderator Julie Owono. Julie is the Executive Director of Internet Sans Frontières (Internet Without Borders), a leading organization that defends digital rights and access to the internet, and an inaugural member of the Facebook Oversight Board. At the intersection of Business and Human Rights, her work focuses on creating channels of collaboration between different set of actors of the Internet. Particularly, as a non-resident Fellow at the Digital Civil Society Lab at Stanford University, and as an affiliate at the Berkman Klein Center for Internet and Society, she is working on a policy and technical solution to bring local knowledge and context to algorithmic content moderation on social media platforms. Julie is a member of the Global Partnership on AI (AI) created by France and Canada, of the World Economic Forum's Global Future Council on AI for Humanity, of the WEF Council on the Connected World. She was also a member of UNESCO's Ad Hoc Expert Group (AHEG) for the Recommendation on the Ethics of Artificial Intelligence, a Member of the World Benchmarking Alliance's Expert Committee on Digital Inclusion, and a Civil Society member of the Global Network Initiative's Board. Julie graduated in International Law from La Sorbonne University in Paris, and practiced as a lawyer at the Paris Bar.
Panelist Felix Kartte. As Senior Advisor, Felix leads Reset's work in Germany and advises on Reset's overall policy direction. Based in Berlin, Felix currently focuses on building civil society coalitions in the face of growing digital threats to democracy. Also, he helps policymakers develop systemic approaches to regulating Big Tech and reining into surveillance capitalism. Previously, Felix was with the European External Action Service, Europe's diplomatic arm, where he helped shape the EU's strategic response to disinformation and malign digital interference. He also spent a number of years with the European Commission after starting his career as a researcher and journalist.
Panelist Julia Reinhardt. Julia Reinhardt is a tech policy consultant and privacy professional (CIPP/E) as well as a Fellow in Residence with the Mozilla Foundation. As part of her Mozilla Fellowship, she assesses opportunities and limitations of the European regulatory draft on AI in Silicon Valley and its potential for U.S. businesses and advocacy. In her first career as a German diplomat, Julia worked, among others, in EU negotiations on GDPR and on outreach and communication for Germany in the Western United States. Inspired by the Silicon Valley tech and policy network she built over the years and her understanding of EU policy-making, she has been consulting tech companies and non-profits in the Bay Area on European tech regulation since 2015.
Panelist Amber Sinha. Amber Sinha is the Executive Director of the Centre for Internet and Society, India. At CIS, Amber has led projects on privacy, digital identity, artificial intelligence and misinformation. Amber's research has been cited with appreciation by the Supreme Court of India. He is a member of the Steering Committee of ABOUT ML, an initiative to bring diverse perspectives to develop, test, and implement machine learning system documentation practices. His first book, The Networked Public, was released in 2019. Amber studied law and humanities at National Law School of India University, Bangalore.
MozFest Dialogues & Debates is Mozilla's our speaker series that usually occurs in-person each year. We're expanding the series into virtual terrain, to bring internet users the information they need to understand and advocate for a healthy and humane digital world. Watch past MozFest Dialogues & Debates here.
MozFest is part art, tech and society convening, part maker festival, and the premiere gathering for activists in diverse global movements fighting for a more humane digital world. To learn more, visit www.mozillafestival.org.
Sign up for the MozFest newsletter here to stay up to date on the latest festival and internet health movement news.