In March 2021, participants from around the world gathered for our first ever virtual MozFest. But our federated design work—the process of co-creating the program of community-led sessions, activities, and experiences for the festival, and the work of planning that collaborative design process—began much much earlier.
We started in earnest in the early spring and summer of 2020, as communities all around the world were heading into lockdown, grappling with economic and social disruption, illness and loss, and persistent uncertainty. On the MozFest team, we were asking so many questions:
How can we run a community-led event design process during a pandemic?
How can we recreate what has long been a unique in person event for a virtual space?
How do you design with, and for, uncertainty?
A year later, reflecting on this unexpected (and sometimes vexing) process, five helpful things come to mind-- that we learned, that we tried, or that guided us through the process. There are probably many more (and if you asked different contributors to the process, you'd likely get a different list). From my perspective, here are five lessons for federated design from MozFest 2021.
Five Lessons for Federated Design from MozFest 2021
1. Connect, Connect, Connect!
In spring of 2020, many of us were very suddenly disconnected from public spaces, social, communities, and from our pre-pandemic realities. In April 2020, we held the first casual, online meeting for alumni of the MozFest co-design experience (we call our co-designers "Wranglers"), from all past years. These Zoom meetings (independent of the MozFest design process) were framed as "coffee/tea hours:" a time to catch up, share new ideas and projects, and to hear how others were coping with the pandemic in their corner of the world. For me, these meetings were a break in the isolation I'd been experiencing at home, and a reminder that community connection is both more critical-- and more possible-- when we're interacting primarily online.
While new interpersonal connections are always a by-product of collaborations at MozFest, when we co-create the festival, we usually think of our primary product as a time-limited event. The Alumni calls last spring helped reframe what we might create with the festival: as much as it's a scheduled event with sessions and content, it's also a series of relationships and connections among humans. Throughout this year's federated design process, we experimented with interventions-- from peer shares and social events in our Wrangler onboarding plan, to a mentoring program, to continued alumni calls-- to help make connection (both personal and professional) a more central product of the Federated Design process. Not everything we tried worked, but it's a direction to keep emphasizing and exploring.
2. Be Bold! Try new stuff.
The pivot from our usual in-person event to an all-virtual MozFest was unplanned, and for a time it seemed like we were swimming in unknowns-- What platforms? What schedule? What to do about time zones? And would anyone submit a session proposal, much less choose to attend?
With so much uncertainty, it would have been comforting to narrow down and lock in the variables we could control, and discourage additional experiments. But (lucky for us) our Wranglers, partners, and collaborators are natural explorers and innovators, and they brought a slew of new ideas to the experience.
Just a few of the cool new things that grew in the midst of year's disrupted process:
Instead of hunkering down in our comfort zone, we spent a lot of time saying "YES!" to great ideas, even if we weren't quite sure how to pull them off.
3. Welcome mistakes.
With so many new angles and elements to the festival in 2021, a person (like me, who's comfortable with just a little bit of chaos, but mostly just wants to have a water-tight plan) could drive themselves to distraction worrying about all the details, trying to get everything just right. In the end, a shift towards a "mistake-friendly" mindset helped our teams through-- with many thanks to Festival Director Sarah Allen for setting the right tone. Mistakes were going to happen... and they did! But freed to some extent from the pressure of making a "perfect" MozFest, I felt personally better able to gain insights from the slip-ups, rather than counting them as failures. We aimed to bring this more generous, forgiving mindset to our co-designers, facilitators, and participants and I think that may be, in part, what encouraged such fantastic experiments (see above).
4. Design expansively.
By Fall of 2020 it was clear that predicting anything for 2021 with any accuracy was impossible! Rather than fine-tuning a limited portfolio of experiences that might be right for an imagined future, MozFest went big. With input from Wranglers and communities, the MozFest team chose to hold the festival across many platforms from the tried and true Zoom to newcomers Spatial Chat and Miro for interaction, with the aim of creating varied, rich, and flexible ways to engage. We scheduled across time zones and recorded sessions to maximize accessibility and inclusion. We stretched our festival period across two weeks so more people would have a chance to drop in and discover. The effort and energy we poured into creating this expansive experience was by many measures returned, in the diversity of participants, more far more participation, and more people discovering MozFest for the first time. We may not design quite as much or as quite big in coming years, but I think we made one of the best possible virtual festivals for this unanticipated moment.
5. Design with the context.
By nearly every standard, it's been a rough year. Many of us struggled with the immediate physical, emotional, or economic effects of COVID19. Even for those who didn't experience illness, job loss or disruption, or the death of a family member or friend, the day-to-day anxiety of living with so much uncertainty takes a toll. And, we had a festival to build. In the USA where I'm based, the tech industry prizes a relentless, hyper-efficient work ethic, so an inclination might be to throw ourselves into the work, press for deadlines, and use being "busy" as a way to get through. Instead, to make the co-design experience process more humane, we looked for ways to space the deadlines out, give our co-designers more time, more breathing room, more moments for community care. This wasn't always easy, as our "expansive" design intention (above) often came into tension with our aim for a slower, more relaxed process. In our weekly meetings, I tried out small adjustments, like breakout group check-ins, stretch breaks, and more frequently verbally acknowledging the challenges of the moment, and reiterating our appreciation for everyone's efforts. I'm appreciative that the current unfortunate context prompted me and our teams to refocus on community care. We'll keep this principle at the core of the co-design experience going forward.
Moving Forward with Lessons Learned
What lessons did 2020 and 2021 teach you? What are other ways we might deepen our federated design practice, and increase MozFest's relevance, responsiveness, and service to your communities? If you'd like to share your insights, join us for an online Community Meeting on June 15, 2021. Use the links below to RSVP.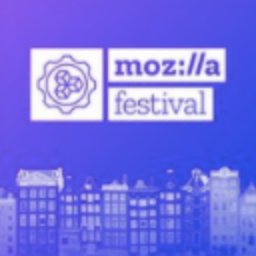 MozFest is part art, tech and society convening, part maker festival, and the premiere gathering for activists in diverse global movements fighting for a more humane digital world. To learn more, visit www.mozillafestival.org.