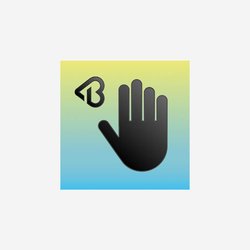 Warning: *privacy not included with this product
Better Stop Suicide
Review date: April 25, 2023
|
|
Suicide kills over 700,000 people around the world every year and that number is likely conservative. Research has shown people are more likely to turn to tech-driven help than in-person help for suicidal thoughts, which can make suicide prevention apps a good option for intervention and treatment.
Better Stop Suicide is one of many suicide prevention apps available. The app is free and offers users access to helpful techniques such as feel-better tasks, emotional needs checks, and the ability to record your own life-saving message. The same company that makes this free suicide prevention app also makes a subscription based mental health app. Both apps have the same privacy policy, which we found pretty vague in detailing how much data is collected and how exactly all that data is used. Just last year, another suicide prevention support line got in hot water when it was reported they were sharing users' anonymized data to their for-profit company for marketing purposes. All in all, if this app will help you with suicidal thoughts, that probably outweighs our privacy concerns. However, we really would love to see an app focused on such vulnerable people commit to doing better, or at least being less vague, about protecting their users' privacy.
What could happen if something goes wrong?
First reviewed April 20, 2022. Review updated, April 25, 2023
In revisiting this app in 2023, we are unable to tell if this app is still supported by its developer Better App Company. This is a concern because it is still available to download in the Google Play Store (it no longer seems to be available for download in the Apple App Store, at least in the US). It appears from information in the Google Play Store the app was last updated in October, 2020. And the privacy policy -- which was a hot mess when we first reviewed this app in 2022 -- hasn't been updated since September 2018. Even though is still appears you might be able to download this app, we recommend you don't as we still can't confirm it meets our Minimum Security Standards, we have questions about it's privacy, and it appears it isn't supported by the developer any longer.
Read our 2022 review:
Holy vague and messy privacy policy Batman! Better Stop Suicide's privacy policy is bad. Like, get a failing grade from your high school English teacher bad. Take the second sentence in the privacy policy, "Contact us at if you have any questions or problems regarding the use of your Personal Data and we will gladly assist you." Yeah, they just plain old omitted the way to contact them. We did find a contact email at the very bottom of their privacy policy and emailed them multiple times with questions about the app's privacy and security and received no response. So, that "gladly assist you" part seems like it might be a tad overstated.
Then there is the overall vagueness of the policy, which says it was last updated in 2018. They make statements like, "Data we gather | Information you have provided us with | This might be your email address, name, billing address, home address etc - mainly information that is necessary for delivering you a product/service or to enhance your customer experience with us." That's a lot of "might", "etc", and "mainly" vagueness in one statement. But hey, it's good to know the data they gather is the information you provide them. That's helpful.
What can we deduce from their extremely vague and poorly written privacy policy? (What can we say? We like things like punctuation and clarity here at *Privacy Not Included.) Well, it does seem like Better Stop Suicide gathers a fair amount of personal information -- including name, email. home address, and IP address. They also say they gather information from "trusted partners" but we have no idea who those "trusted partners" might be as they say they link to them but then provide no link. They also say they can gather information about your from public sources.
So, what might Better Stop Suicide do with all this personal information they gather? That is pretty vague too. At one point in their privacy policy they say, "We might process your Personal Data for additional purposes that are not mentioned here, but are compatible with the original purpose for which the data was gathered." That's a pretty broad statement for how they plan to use your data that could go beyond what they do mention like providing services, communications, and potentially ads.
Their privacy policy also states, "We reserve the right to anonymise Personal Data gathered and to use any such data. We will use data outside the scope of this Policy only when it is anonymised." Which is a little concerning because it's been shown to be pretty easy to de-anonymize user data. But hey, Better Stop Suicide does state in their privacy policy, "We do not share your Personal Data with strangers." So, there's that.
Finally, we were unable to confirm if Better Stop Suicide meets our Minimum Security Standards. So all in all, we have a whole bunch of questions about this suicide prevention app. What's the worst that could happen? Well, we're not even sure we can tell from this vague privacy policy. It seems like the company could share your data with just about anyone if they wanted, as long as they aren't a stranger we suppose. People who are dealing with suicidal thoughts need all the help we as a society can give them. This app could possibly help. But holy cow, with such an awful mess of a privacy policy, we'd encourage you to find a better app.
Tips to protect yourself
We recommend you chose another app with regular security updates.
Choose a strong password! You may use a password control tool like 1Password, KeePass etc
Use your device privacy controls to limit access to your personal information via app (do not give access to your camera, microphone, images, location unless neccessary)
Keep your app regularly updated - Limit ad tracking via your device (e.g. on iPhone go to Privacy -> Advertising -> Limit ad tracking) and biggest ad networks (for Google, go to Google account and turn off ad personalization)
Request your data be deleted once you stop using the app. Simply deleting an app from your device usually does not erase your personal data.
When starting a sign-up, do not agree to tracking of your data if possible.
Can it snoop on me?
What can be used to sign up?
No sign-up required
What data does the company collect?
Personal
Email address, name, billing address, home address
How does the company use this data?
How can you control your data?
What is the company's known track record of protecting users' data?
No known privacy or security incidents discovered in the last 3 years.
Child Privacy Information
Can this product be used offline?
User-friendly privacy information?
Links to privacy information
Security updates
Last update was in 2020
Privacy policy
It's a hot mess, but they do have a privacy policy.
Dive Deeper
Comments
Got a comment? Let us hear it.