Projects will be judged by an independent, external review committee of academics, tech industry leaders, and others.
Laud Ammah
Laud Ammah is a Data Scientist at NXT Boardroom, a next generation business club connecting board members for better business. Laud's career in tech began as a research assistant at Chair of Building Realization and Robotics before joining the Institute for Ethics in Artificial Intelligence (IEAI) all at the Technical University of Munich. At the IEAI, he co-founded the Responsible AI Network-Africa which aims to build a network of AI stakeholders working on the responsible development and use of AI in Africa. His research interest includes the social and cultural impact of emerging technologies in Africa. He also consults for TSV 1860 Munich on their cooperation with the Ghana Boxing Federation
Erica Joy Baker
Erica is a Senior Engineering Manager at Patreon. Erica's career in tech began fifteen years ago doing tech support for the University of Alaska before becoming a Googler in 2006. She joined Slack in 2015, and moved on to Patreon in 2017. Erica is a member of the Girl Develop It Board of Directors, the Code.org Diversity Council, and is on the Advisory Boards for Barbie, Atipica, and Hack the Hood. Erica is currently based in Oakland, California.
Jack Brassil
Jack Brassil is a Program Director at the National Science Foundation in Alexandria, VA. He oversees programs in computing and networking research infrastructure including Platforms for Advanced Wireless Research, US Ignite Smart Cities, and NSF Future Cloud) and fundamental research in Network Technology & Systems. Dr. Brassil is a Senior Scholar (on leave) in the Department of Computer Science at Princeton University. Dr. Brassil is an IEEE Fellow, a member of the IEEE Communications Society, a member of the ACM, and a member of ACM SIGCOMM.
Emanuelle Burton
Emanuelle Burton teaches computer science ethics at the University of Illinois at Chicago. She is currently co-authoring a textbook for a science fiction-based CS ethics curriculum, in collaboration with Judy Goldsmith, Nicholas Mattei, Cory Siler and Sara-Jo Swiatek. Her article "How to Teach Computer Ethics Through Science Fiction," co-authored with Goldsmith and Mattei, appeared in the August 2018 issue of the Communications of the ACM.Burton earned her PhD in religion and literature from the University of Chicago Divinity School in 2014. She is the solo author of several article-length studies of works of children's fantasy literature, and is completing a book on ethical formation in the Chronicles of Narnia.
Joshua Cohen
Joshua Cohen is a political philosopher, who has written on issues of democracy and global justice. Cohen joined the faculty at Apple University in 2011, and is also currently a Distinguished Senior Fellow at Berkeley, in the School of Law, the Department of Philosophy, and the Department of Political Science. From 1977-2006, he was professor of political science and philosophy at MIT. From 2006-2104, he was Marta Sutton Weeks Professor of Ethics in Society at Stanford, with appointments in political science, philosophy, and law. He also taught Designing Liberation Technologies (with computer scientist Terry Winograd) at Stanford's d.school.Cohen is co-author of On Democracy (1983) and Associations and Democracy (1995), and author of Philosophy, Politics, Democracy (2009); The Arc of the Moral Universe (2010); and Rousseau: A Free Community of Equals (2011). He is also co-editor of the Norton Introduction to Philosophy (second edition, 2018). He gave the Tanner Lectures at Berkeley in 2007, and, since 1991, he has edited Boston Review.
Alexis Elder
Alexis Elder is an assistant professor of philosophy at the University of Minnesota Duluth. Her research and teaching interests involve the intersection of ethics, emerging technologies, and moral psychology. She tends to draw on ancient philosophy - primarily Chinese and Greek - in order to think about contemporary problems. Current and recent projects focus on human engagement with social media, robots, and artificial intelligence. She is the author of Friendship: Robots, and Social Media: False Friends and Second Selves, published in 2018 by Routledge, as well as publications in Ethics and Information Technology, the ACM's Computers And Society Newsletter, and the Journal of Information, Communication, and Ethics in Society. When she's not philosophizing, she hikes, plays tabletop games, knits, and hangs out with her dogs and chickens.
Edward W. Felten
Edward W. Felten is the Robert E. Kahn Professor of Computer Science and Public Affairs at Princeton University, and the founding Director of Princeton's Center for Information Technology Policy. In 2015-2017 he served in the White House as Deputy U.S. Chief Technology Officer. In 2011-12 he served as the first Chief Technologist at the U.S. Federal Trade Commission. His research interests include computer security and privacy, and technology law and policy. He has published more than 150 papers in the research literature, and three books. He is a member of the National Academy of Engineering and the American Academy of Arts and Sciences, and is a Fellow of the ACM.
Mary L. Gray
Mary L. Gray is a Senior Researcher at Microsoft Research, Fellow at Harvard University's Berkman Klein Center for Internet and Society, and Associate Professor in the School of Informatics, Computing, and Engineering with affiliations in Anthropology and Gender Studies at Indiana University. Mary studies how technology access, material conditions, and everyday uses of technology transform people's lives. Her books include studies of queer youth political action, media access and identity in rural America and, most recently, the meaning of work among people producing data for a living in on-demand gig economies. Mary's research has appeared in The Harvard Business Review, The New York Times, Los Angeles Times, The Guardian, Nature, The Economist, and Forbes. Mary is a board member of the Keystone Research Center on the Future of Work, Public Responsibility in Medicine and Research (PRIM&R), Stanford University's "One-Hundred-Year Study on Artificial Intelligence" (AI100), and the Strada Institute for the Future of Work.
Graham Ingokho
Graham Ingokho is a chemical engineer by training and self taught software engineer. He works with the marketing team at Africastalking.com and is a mentor for the Google for Startups Accelerator Africa initiative - a three-month virtual accelerator program for high potential Seed to Series A tech startups based in Africa, as a way of paying forward. In another life, he may have been a chef.
Jofish Kaye
Jofish Kaye is Principal Research Scientist at Mozilla in the Emerging Technologies team. His research explores the social, cultural, and technological effects of technology on people, and how people's decisions, needs, and behaviors can change and improve those technologies. He is particularly interested in voice and language-based interaction. His previous work has ranged from studies of long distant relationships and computerized smell output to visualizations of Twitter and academic publications. He runs Mozilla's Research Grants and Research Conference Grants. He was General Co-Chair of the CHI 2016 conference, occasionally teaches human-computer interaction at Stanford, and has a Ph.D in Information Science from Cornell and MS and BS degrees from MIT.
Maria Klawe
Maria Klawe became Harvey Mudd College's fifth president in 2006. Prior to joining HMC, she served as dean of engineering and professor of computer science at Princeton University. Klawe joined Princeton from the University of British Columbia where she served in various roles from 1988 to 2002. Prior to UBC, Klawe spent eight years with IBM Research in California and two years at the University of Toronto. She received her Ph.D. (1977) and B.Sc. (1973) in mathematics from the University of Alberta. Klawe is a member of the board of the Alliance for Southern California Innovation, the nonprofit Math for America, the chair of the board of the nonprofit EdReports.org, a fellow of the American Academy of Arts & Sciences, and a trustee for the Mathematical Sciences Research Institute in Berkeley. Recent awards include the 2014 Women of Vision ABIE Award for Leadership and the Carnegie Corporation's 2017 Academic Leadership Award.
Ed Lazowska
Ed Lazowska holds the Bill & Melinda Gates Chair in the Paul G. Allen School of Computer Science & Engineering at the University of Washington. From 2008-17 he served as the Founding Director of the University of Washington eScience Institute, where he continues as a Senior Data Science Fellow. He is a PI of the West Big Data Innovation Hub, and a member of the NSF Advisory Committee for Cyberinfrastructure. He is a Member and Councillor of the National Academy of Engineering, and a Fellow of the American Academy of Arts & Sciences.
Janet Leparteleg
Janet Leparteleg is passionate about technology and women empowerment. She received her MSc In Cyber Security at Lancaster University courtesy of the Chevening scholarship (2019-2020), a BIT degree from Jomo Kenyatta University of Agriculture and Technology and is a Certified Information Security Incident Handler (E-CIH). Her professional interests focus on cyber-security and Data Privacy. Janet has over 8 years of work experience in different tech roles both private and public sector in Kenya and is currently a Cyber Risk consultant at Deloitte-Kenya. Following her passion in women's empowerment, she founded the community based organization "Butterfly Techies" based in Samburu-Kenya, that works with girls in high schools to encourage and support them to take up STEM related subjects and eventually careers.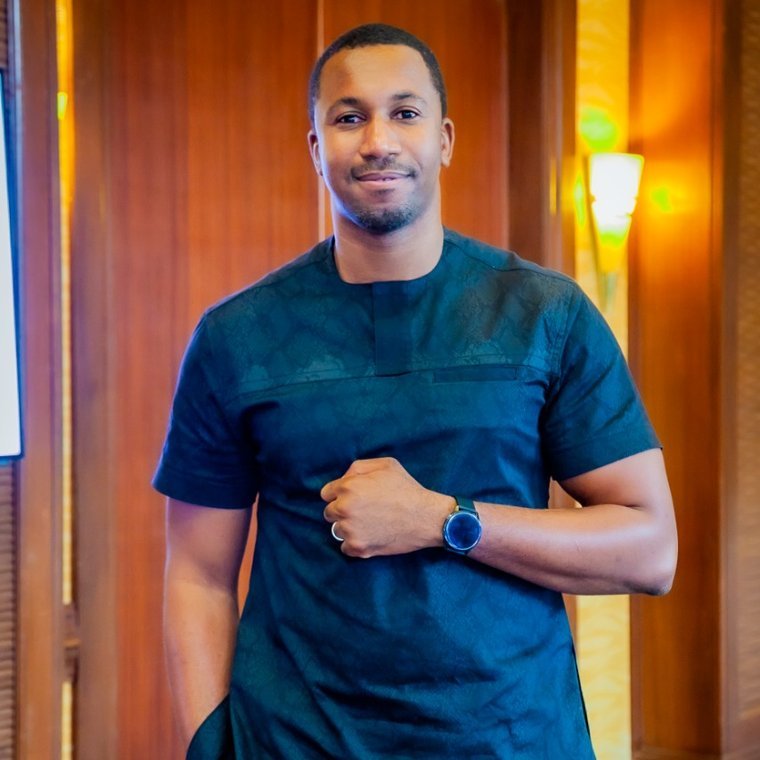 Bright Gameli Mawudor
Bright Gameli Mawudor is Application Security Engineering Lead at MARA (Mobile Application Reverse engineering and Analysis) with focus on Securing Blockchain Application and infrastructure. He is also the founder of the Cyber Security collective Africahackon, first ever Live demonstration Cyber Security Conference in East, West and Central Africa. He acquired a PhD in IT Convergence and Application Engineering with concentration in Information Security from Pukyong National University, South Korea. Dr Bright is also an Advisory Board member of EC-Council Global – CTIA, Cybersafe Foundation and AfCAA Kenya.
Ryan Merkley
Ryan Merkley is CEO at Creative Commons, a global non-profit with chapters in over 85 countries. CC licenses are the global standard for sharing, with over 1.4 billion licensed works available online on nearly every major content platform. Prior to joining CC, he was Chief Operating Officer at the Mozilla Foundation, and served as Director of Corporate Communications for the City of Vancouver during the 2010 Winter Olympic Games. Ryan was Senior Advisor to former Toronto mayor David Miller, where he led the city's open data initiative and budget process.
Lorena Mesa
Political scientist turned coder, Lorena Mesa is a data engineer on GitHub's software intelligence systems team, Director on the Python Software Foundation, and PyLadies Chicago co-organizer. Lorena's time at Obama for America and her subsequent graduate research required her to learn how to transform messy, incomplete data into intelligible analysis on topics like predicting Latinx voter behavior. It's this unique background in research and applied mathematics that drove Lorena to pursue a career in engineering and data science. One part activist, one part Star Wars fanatic, and another part Trekkie, Lorena abides by the motto to "live long and prosper".
James Mickens
James Mickens is an associate professor of computer science at Harvard University. His research focuses on the performance, security, and robustness of large-scale distributed web services. Mickens received a B.S. degree in computer science from the Georgia Institute of Technology, and a Ph.D. in computer science from the University of Michigan. Before coming to Harvard, he spent six years as a researcher at Microsoft. He is also the creator of Mickens-do, a martial art so deadly that he refuses to teach it to anyone (including himself).
Mbithe Nzomo
Mbithe Nzomo is a Computer Science PhD candidate at the University of Cape Town, researching the integration of data-based (e.g. machine learning) and knowledge-based (e.g. ontologies) Artificial Intelligence techniques for sensor-based personal health monitoring. Prior to this, she graduated with Distinction from the University of Manchester, where she earned an MSc in Advanced Computer Science with a specialization in AI. Mbithe was born and raised in Nairobi, Kenya. She spent the first few years of her career working as a software engineer, and also had a brief stint in technology consulting. She enjoys speaking, presenting, and writing about technology, as well as mentorship and outreach in the tech field.
Evan Peck
Evan M. Peck is an Assistant Professor of Computer Science at Bucknell University. His research sits at the intersection of Human-Computer Interaction and Information Visualization, and broadly explores the design of technology that empowers everyday people to understand their world through data. In recent years, Evan has worked to design and integrate ethical programming modules directly into existing introductory computer science curriculum. His practice-based ethics assignments have been adopted by the CS education platform Mimir, as well as Computer Science departments across the country. Evan is also an advocate for primarily-undergraduate institutions, focusing on inclusive, student-centered processes both in the classroom and in research.
Lucy Sanders
Lucy Sanders is CEO and Co-founder of the National Center for Women & Information Technology (NCWIT). She has an extensive industry background, having worked in R&D and executive positions at AT&T Bell Labs, Lucent Bell Labs, and Avaya Labs. Lucy was awarded the Bell Labs Fellow Award, the highest technical accomplishment bestowed at the company, and she has six patents.Lucy serves as a Trustee for the Colorado School of Mines and the Center for American Entrepreneurship. She has served on the National Academies Information Technology Research and Development Ecosystem Commission and the U.S. Department of Commerce Innovation Advisory Board. She received the Bob Newman Lifetime Achievement Award from the Colorado Technology Association, and has been recognized by the University of Colorado with both its Distinguished Alumni Award and the George Norlin Distinguished Service Award. Lucy is a recipient of the U.S. News STEM Leadership Hall of Fame Award.
Bobby Schnabel
Bobby Schnabel is Professor of Computer Science at the University of Colorado Boulder, external chair of computer science, College of Engineering and Applied Science faculty director for entrepreneurship, and campus thought-leader on computing.From 2015–2017, Bobby was CEO of the Association for Computing Machinery. From 2007–2015, he was Dean of the School of Informatics and Computing at Indiana University. He also served as IU's Interim Vice President for Research from 2009-10. From 1977– 2007, Bobby was on the computer science faculty at CU Boulder, including serving as chair, associate dean for academic affairs, vice provost for academic and campus technology and CIO, and founding director of the Alliance for Technology, Learning and Society (ATLAS).Bobby is co-founder and executive team member of the National Center for Women & Information Technology (NCWIT), and currently serves on the NSF CISE advisory committee and the boards of the Computer Science Teachers Association and code.org.
Julia Stoyanovich
Julia Stoyanovich is an Assistant Professor of Computer Science at New York University, with a joint appointment at the Tandon School of Engineering and the Center for Data Science. She is a recipient of an NSF CAREER award and of an NSF/CRA CI Fellowship. Julia's research focuses on responsible data management and analysis practices: on operationalizing fairness, diversity, transparency, and data protection in all satages of the data acquisition and processing lifecycle. She established the Data, Responsibly consortium, and serves on the New York City Automated Decision Systems Task Force (by appointment by Mayor de Blasio). In addition to data ethics, Julia works on management and analysis of preference data, and on querying large evolving graphs. She holds M.S. and Ph.D. degrees in Computer Science from Columbia University, and a B.S. in Computer Science and in Mathematics and Statistics from the University of Massachusetts at Amherst.
Mariga Thoithi
Mariga Thoithi is a Public Policy, Innovation, Communications and Campaigns professional from Nairobi, Kenya. Mariga's work over the past 10 years' has been across 8 countries and 4 regions in various positions across East, Southern and West Africa and North America. His experience has been both deep and wide at managerial and strategy positions with organizations working in global health technology and policy, industrialization policy, development cooperation, oil and gas governance, peace and conflict resolution; civic engagement and advocacy, LGBT media, human rights, social entrepreneurship, journalism and bioethics. Mariga's currently consulting for Living Goods, which works with governments and partners to leverage smart mobile technology and innovation to cost-effectively deliver high-quality, impactful health services across East and North Africa.
Brenda Darden Wilkerson
Brenda Darden Wilkerson is an advocate for access, opportunity, and social justice for underrepresented communities in technology. She currently serves as the President and CEO of AnitaB.org, an organization working to shape public opinion about issues of critical importance to women technologists in academia, industry, and government. She founded the original Computer Science for All program, building computer science classes into the curriculum for every student in the Chicago Public Schools, and serving as the inspiration for the Obama administration's national CS4All initiatives.
Yonatan Zunger
Yonatan Zunger is Distinguished Engineer and DPO at Humu. Prior to this, he spent 14 years at Google, where he headed teams ranging from high-capacity search and planet-scale storage, to the company's social efforts, to technical data governance and many of the company's most sensitive privacy and user trust issues. He remains extremely active in efforts to define ethical norms and enforceable standards across the profession.