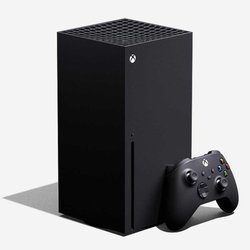 XBox Series X & S
Microsoft rolls out it's all-new Xbox series just in time for the holidays 2020. With the upgraded, powerful X series and the smaller, cheaper S series, Xbox gives their consoles a long-awaited next-gen power boost so you can play games like Halo Infinite, Cyberpunk 2077, Fortnite, Forza, Dirt 5 and more.
What could happen if something goes wrong
Microsoft made a change to their privacy policy right before it started selling its new Xbox consoles. They announced they will no longer collect voice search or speech-to-text data on users. This is very good. Especially now that we know Sony will be recording Voice Chat users' chats with no way to opt out on the news PS5. We like seeing Microsoft go the other direction and collect less voice data. And be aware that while Xbox doesn't share your data with third parties, some of the games you play on the Xbox made by other companies might be collecting and sharing your data.
Privacy
What is required to sign up?
What data does it collect?
Personal
Name, email, phone number, address, gamertag
Social
Xbox friends and followers
How does it use this data?
How can you control your data?
What is the company's known track record for protecting users' data?
In December, 2019, 250 million internal customer service and support logs were exposed online.
Can this product be used offline?
User friendly privacy information?
Links to privacy information
Security
Encryption
Uses encryption in transit and at rest.
Manages vulnerabilities
Microsoft has a bug bounty program, which means that anyone who finds a security issue and discloses it responsibly may get paid. https://www.microsoft.com/en-us/msrc/bounty
Privacy policy
Microsoft's privacy contains Learn more links that have more detailed information. The Xbox section can be found in the Entertainment and related services section.
Artificial Intelligence
Does the AI use your personal data to make decisions about you?
Does the company allow users to see how the AI works?
The Xbox Series X & S utilizes AI for automatically adjusting the color and contrast of images on the screen.
Updates
Xbox Series X ushers in a fantastic change Microsoft hadn't announced until now
Microsoft is about to start selling its newest consoles, with Xbox Series X and Series S preorders set to start on September 22nd. But before that happens, Microsoft wanted to let fans know that the Xbox will protect your privacy even better than before, with the company making several changes its Xbox data collection practices.
Comments
Related products