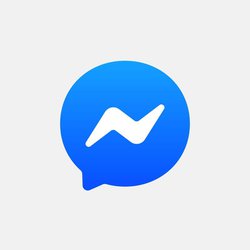 Messenger & Messenger Kids
Facebook Messenger has standard features like video chat, the ability to record voice messages, text chats, group chats, photo, video sharing and a new feature called Messenger Rooms that allows up to 50 people to chat over video at once even without a Facebook account. Messenger Kids is a messaging app targeted at kids under 13 who are not yet old enough to join Facebook. It lets kids video chat and message their friends through their parents' Facebook account. Facebook is pretty well known for vacuuming up users' personal data, including stating in its privacy policy it can use the camera feature to collect data on you (yikes!). The company does say it won't use the content of your messages to serve you ads, so there's that. And with more kids stuck at home using Messenger Kids to connect remotely with their friends, it's always good to beware of Facebook's poor track record protecting their users' privacy.
What could happen if something goes wrong
With Facebook-owned apps we always worry there is a good deal that could go wrong. Facebook has a long history of not handling people's personal data with care. In 2019, Bloomberg reported that Facebook hired contractors to transcribe audio messages users sent through Messenger and Facebook confirmed the report. Facebook says it doesn't use the content of messages to choose which ads to show you. But Facebook makes no such claim about the other types of insights tucked inside your messaging app — who you're speaking to, when you speak to them, and other types of metadata. Also, Facebook markets the Messenger Kids app to children under the age of 13, so parents who let their young children use Facebook Messenger Kids should pay close attention to what their kids share.
Privacy
What is required to sign up?
Everyone with a Facebook account has access to Messenger. To sign up for Facebook, an email or phone number is required.
What data does it collect?
How does it use this data?
How are your recordings handled?
Alerts when calls are being recorded?
Video calls can't be recorded within Messenger. Third party apps do exist that allow for call recording in Messenger however.
Does the platform say it is compliant with US medical privacy laws?
Messenger is not HIPAA compliant
Links to privacy information
Can I control it?
Is it easy to learn and use the features?
Facebook Messenger is very simple to learn and has an easy to understand help page at https://www.messenger.com/features
Security
Encryption
Messenger uses encryption but does not use end-to-end encryption by default. People using the Messenger app on iOS and Android can opt-in to "Secret Conversations" that do use end-to-end encryption.
Strong password
A strong password is required
Security updates
Facebook pushes out regular Messenger updates
Manages vulnerabilities
Facebook has a bug bounty program
Privacy policy
https://www.messenger.com/privacy
Updates
Comments
Related products