Whether you are a developer, designer, artist, student, activist, or something in between, join us in the movement for internet health.
The programs and events listed below are co-created by a group of dynamic, vibrant and varied community collaborators, all working towards one goal: the opportunity for everyone to live a healthy online life.
Engage with us at MozFest and fuel the movement for internet health by collaborating with our network across the globe.
Spark a movement within your community by using the Open Leaders syllabus to design and lead an open project in your community.
Uplevel your working open leadership skills by engaging with the on-demand e-course, Open Leadership 101.
Will you join us?
---
Mozilla Festival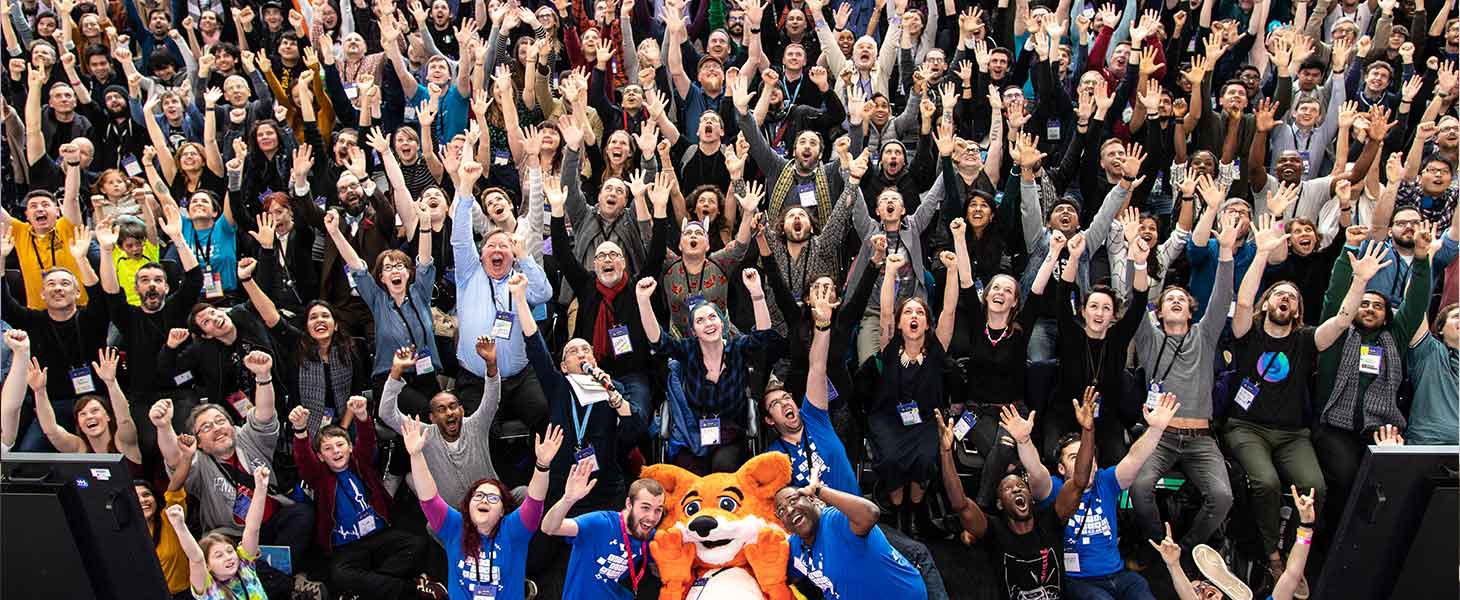 MozFest is a seven day celebration for, by, and about people who love the internet, showcasing world-changing ideas and technology through workshops, talks, and interactive sessions.
Who: Anyone who loves the internet
When: October
Where: TBA
Want to know what to expect from MozFest? Checkout the festival website here.
Sign up for email updates to be the first to know about MozFest 2020!
Opportunities
Submit a session
The call for MozFest session proposals is now closed.
Buy a ticket
Tickets for MozFest 2020 will be announced closer to the event. Sign up for email updates and check back soon to grab your ticket!
Volunteer at the event
Each year, our volunteers elevate the festival from great to movement-building. Sign up for email updates to be the first to sign up to be a 2020 MozFest volunteer!
Become A Sponsor
MozFest offers a unique opportunity to partner with Mozilla, show your commitment to a healthy internet, and connect with thousands of like-minded thinkers. Covered by NPR, WIRED UK, The Guardian, and other top publications, MozFest provides ample opportunities for exposure.
Learn more about becoming a sponsor here.
---
Open Leadership 101 is a free, hour-long online introduction to "working open." Learn the basics of participation, collaboration, and sharing on community-driven projects. Discover what working open can do for your project, and explore open projects from across the Network.
Who: Anyone who wants to learn the basics of working open
When: On-demand
Where: Online