At the core of MozFest is the ability to harness the power of unexpected partnerships to reimagine our online world. This has not changed since our beginning 13 years ago in Barcelona, Spain. We code. We host debates. We create art. And all in service of building a healthier online world.
We announced in 2020 that we were moving the festival's host city from London to Amsterdam, but a global pandemic changed our plans. While we couldn't meet in person, we met online, in Dutch spirit.
During many conversations with the community in Amsterdam, we were consistently impressed with the alignment in values between Amsterdam and Mozilla, as well as the enthusiasm they brought to the proposal process. Amsterdam has publicly-stated principles around protecting data transparency, privacy, and internet access for citizens. And, it is home to a robust and eclectic community of creative thinkers. Our common goals for progressive, radical change in areas of AI, digital rights and literacy, with community inclusion at the fore, will make us great partners in executing a festival that will be a convening force for supporting a more open and healthy internet for all.
When we decided to move online for our March 2021 festival for the health and safety of all participants, we knew we wanted to honor our commitment to Amsterdam and weave the incredible city and community into our virtual experiences. Part of that commitment was partnering with a local production agency to help us get MozFest Virtual off the ground and LIVE. And that's when we met the team at BEE Agency.
A Special Partnership with BEE Agency
BEE markets itself as a small agency for big things, and that statement has lived up to its word when it comes to MozFest. They are "small" in that their team is friendly, social, and energetic, just as you would come to expect from a group of friends you meet over dinner. They are also imaginative, committed, and trustworthy, just as you would expect from an agency that can produce a virtual event with thousands of people. This balance in a team is exactly what we needed at MozFest, and have had the pleasure of working with them each year since MozFest 2021.
Behind The Scenes: How BEE Brings MozFest To Life
If you have attended any MozFest Virtual since 2021, you have experienced BEE's incredible work. Here are a few examples of how BEE has brought MozFest to life over the years:
MozFest Studio
The MozFest Studio has become a beloved part of the schedule since the festival went virtual in 2021. MozFest Studio is a 10-15 minute daily show to keep you up-to-date on all things MozFest. Host Dzifa Kusenuh brings such excitement and energy to each segment, from interviewing our Wranglers to sharing news and updates to spotlighting sessions you don't want to miss.
Bee produces the Studio in their local office, from start to finish!
MozFest TV (Livestream)
Our commitment to the city of Amsterdam means that we also want the community to join us in our movement towards a healthier internet and more Trustworthy AI. BEE has been our on-the-ground presence there, even when we have not been able to physically join them. From promotional videos on local buses to street signs to local media spotlights, to event planning our local events (like House – more on that below!) the team at BEE has made sure the people of Amsterdam know about and are invited to MozFest!
Each year, MozFest produces a "How to MozFest" video that explains to participations how to make the most of their MozFest experience. They also produce a video time capsule that summarizes the incredible experiences of the community during our time together. BEE works quickly to gather, edit, splice, and produce our incredible videos so that we can share it with participants on the final day of the festival.
Dialogues & Debates
In 2023, Bee joined the production team that brings to life our famous Dialogues & Debates series, which bring together inspiring luminaries from a variety of fields to talk about the most important topics in our world.
Family Resources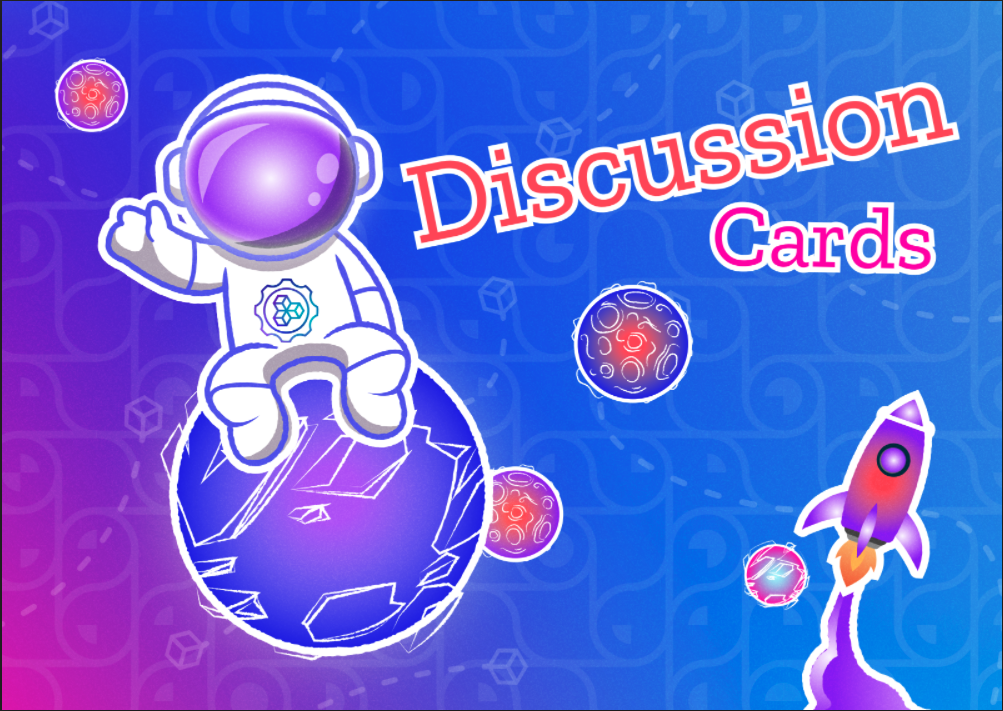 Even the littlest MozFesters have experienced the great work of BEE through our family resources. They partnered with the MozFest team to assist with brainstorming, producing, and designing the activity books and challenges offered to families attending the festival virtually.
Meet Bee at MozFest House: Amsterdam
This year, we're thrilled to finally be bringing a physical event to Amsterdam, with Bee leading the connections between their beautiful city and our passionate community.
MozFest House is an extension of MozFest, the premiere gathering for activists in diverse global movements fighting for a more humane digital world. It's a local event that manifests the essence of MozFest in a regional setting, through small in-person sessions, workshops, discussions.
If you attend MozFest House in Amsterdam from 19-21 June, you can see BEE in action and meet these superstars in person! They are assisting with everything from programming sessions with local partners, to event planning logistics with the local venue (securing rooms, technical needs, catering, and coffee!), to branding, registration, and live streaming Dialogues and Debates.
Thank you, BEE Agency, for being an incredible partner through tumultuous times. MozFest Virtual would not be possible without your hard work and dedication.
Secure your ticket to join us at MozFest House: Amsterdam and meet the BEE agency team!
MozFest is part art, tech and society convening, part maker festival, and the premiere gathering for activists in diverse global movements fighting for a more humane digital world. To learn more, visit www.mozillafestival.org.
Sign up for the MozFest newsletter here to stay up to date on the latest festival and internet health movement news.