If you're wondering why Google Open Source was excited to become a MozFest sponsor this year, check out this online interview with María Cruz (Program Manager, Community Engagement). In the true open spirit of MozFest, we fittingly hacked out this interview over a shared Google doc. I was thrilled to hear how much the Google Open Source team wants to learn from the amazing MozFest community – look for them at the festival and share your thoughts, experiences, and ideas with them.
Q. This is your first year as a MozFest sponsor. What made you want to go from participating in the festival to supporting it?
MozFest brings together a vibrant community of people with diverse backgrounds and areas of expertise, but one shared interest: to make the internet a more accessible and welcoming place for everyone. It is in this ability to bring interdisciplinary and diverse views that open source projects thrive, and supporting convenenings like this is key to continued innovation and growth in open source.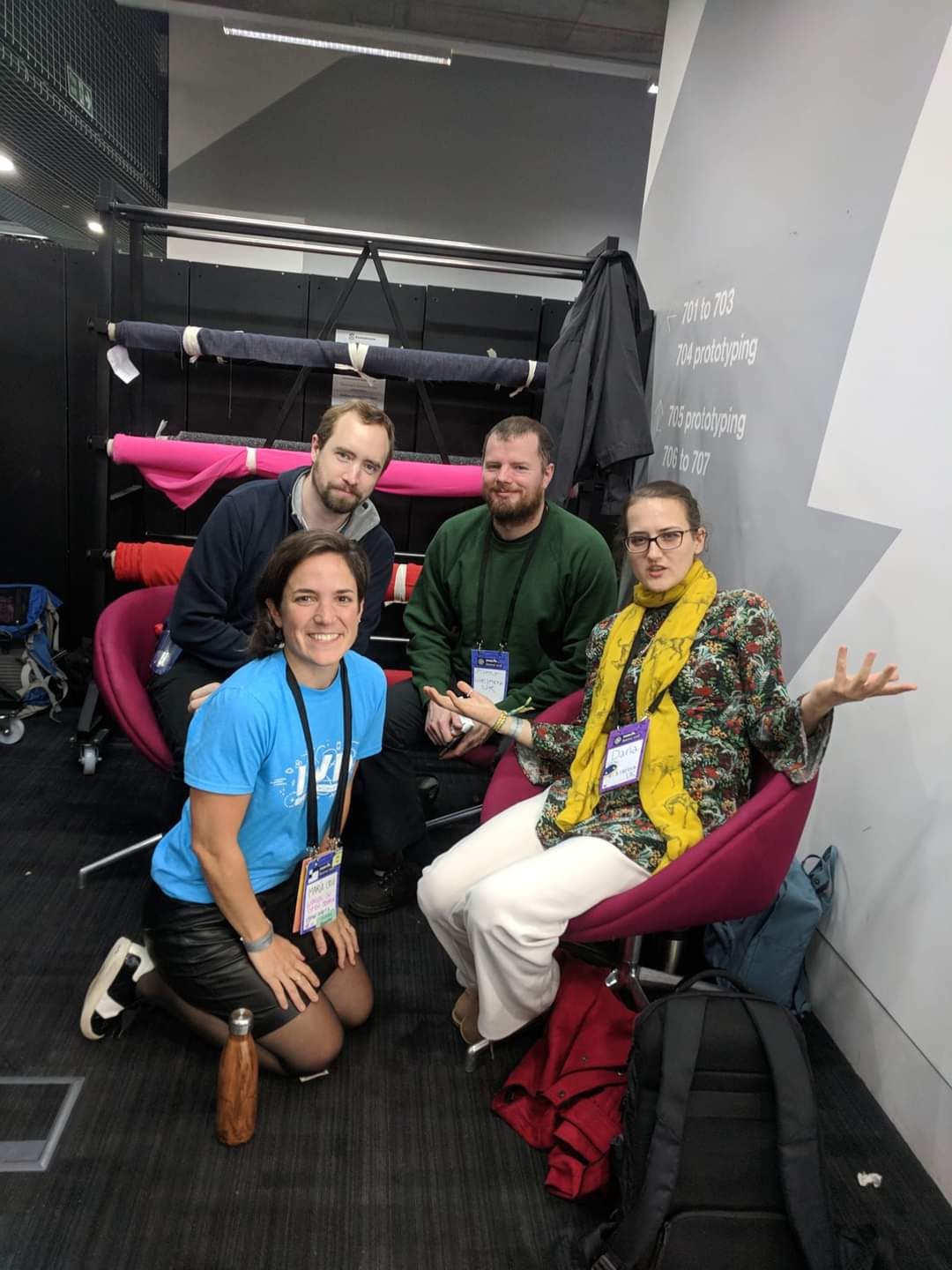 Q. Can you tell the MozFest audience a little more about Google Open Source and where you see alignment with Mozilla's mission of building a better internet and more Trustworthy AI?
Google Open Source aims to bring more diverse contributors to open source and with that building an internet that is created for all of its users. It is the responsibility of tech leaders and developers to build products that users can not only use but also rely on. We see this festival as a great opportunity to learn from the MozFest community how they think about AI, and also share some practices we have developed at Google that can be helpful to others in building Trustworthy AI. For example, the workshop "Responsible Innovation: Implementing Google's AI principles through adversarial testing" walks participants through some key concepts to build AI technology that we can trust.
Q. And how are you showing up at MozFest this year? Where should people tune in if they want to learn more about your work?
We are facilitating threes sessions with two of them focused on open source subjects and another on responsible AI:
Q. And beyond the things you're organizing, what part of MozFest are you most excited about this year? Is there a talk or session that is of particular interest?
There are so many sessions I'd like to see! I'm grateful that many of them that I won't be able to make are going to be recorded. I am interested in attending panels and debates to listen and learn from others working in AI. In particular, I am really excited about "AI & Power: A Dialogues & Debates panel", "Trust production with technology", "Decolonizing AI - Civil Society Perspectives on Breaking Digital Extractivism", and "Civil Society Reimagined: developing narratives and forming coalitions on digital policy". I am also looking forward to learning and applying new skills in the workshop "Building Sustainable Open Source Projects".
Q. One of the best parts of MozFest always seems to be the new and interesting people we meet over the course of the festival. Do you have a favorite MozFest story from previous years or from the planning and training so far?
Yes! At my first MozFest, in 2017, I attended the event with my colleague Rachel Farrand (we were both recent graduates from Mozilla Open Leaders cohort 4). At the Open Science Happy Hour on Friday evening, we met Hera Hussain, whom Rachel knew only online before. I learned about Hera's project, Chayn, and I was blown away by the proposal. In 2018, I went back to MozFest by myself and found Hera again. She introduced me to the Open Heroines network, of which I am still a part of today. I am so grateful to have found a community of women working in open source.
Q. If you could change one thing about the internet today what would it be? Why would that change make the internet better for the public?
I would like for the internet to be a harassment-free place. I'm not sure how exactly that change can come to be, but I believe that collegial exchanges are needed now more than ever. People need to be able to share their ideas freely, without fear of retaliation, and with respect. Harassment is a deterrent to engagement, and we need participation from as many people as possible, now more than ever.
MozFest is part art, tech and society convening, part maker festival, and the premiere gathering for activists in diverse global movements fighting for a more humane digital world. To learn more, visit www.mozillafestival.org.
Sign up for the MozFest newsletter here to stay up to date on the latest festival and internet health movement news.