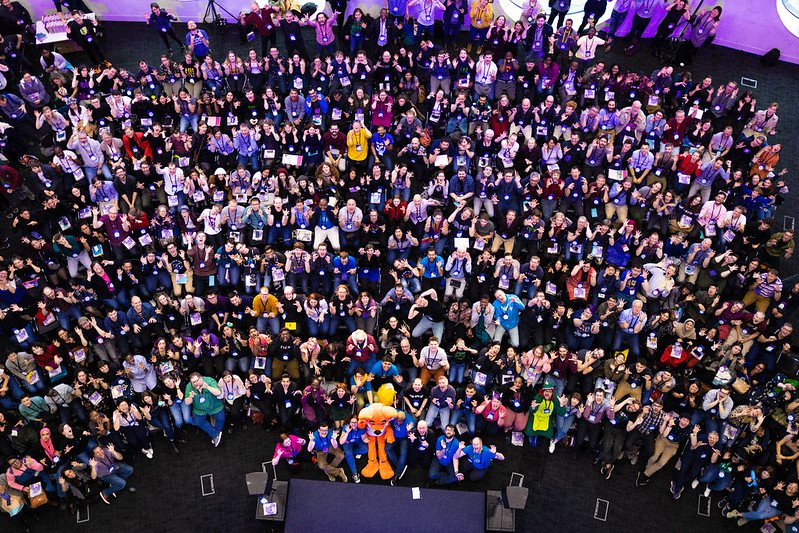 There are many forces that move the world, and one of them is the collective power of people. In recent years, collective power has fueled the open source movement by providing access for more people to build online, propelled global awareness of political and social injustice, and helped individuals navigate a deadly pandemic through mutual aid efforts. But change is constant, and the internet of today has created new problems around open and collective power.
Artificial Intelligence (AI) often contributes to the turbulence of our world. At Mozilla, we are committed to the realization of Artificial Intelligence that is demonstrably worthy of trust, both on and offline. This commitment brings important topics such as bias, transparency and the stewardship of data to the forefront of our movement building efforts and urges a conversation on the future of openness.
As we investigate Trustworthy AI and the ways in which we can move from opaque, closed systems towards open, transparent ones, we center the people: builders, users, whistle blowers, and all those affected. MozFest is the gathering place for human intelligence that weaves in ancestral, ecological, technical and spiritual knowledge, to move the needle in shaping Artificial Intelligence.
In 2023, MozFest is harnessing our collective power to better our digital landscape, build transformative systems, and sustain momentum within our community towards positive human and digital rights progress. It is through the collective power of the people that we can actualize Trustworthy AI.
Central Issues at MozFest 2023
Bias | Bias is the result of systematic design that allows for power to be unevenly distributed. It shows up in our personhood, in who we are as people today, but it is the result of systematic, historical, and oppressive structures. In order to change bias, we need to redesign the system.
Transparency | Transparency is key in tackling large systematic issues – it allows us to see clearly where the root of the problem is and what real solutions are. Transparency is a core tenant in co-creation and openness, a practice through which to conduct work, build new technological tools, and engage with others.
Data Stewardship | Our data has become a powerful player in the economy, except consumers are not the ones deriving value from it. How it is gathered, governed, deployed and made beneficial is a process we are removed from. How do we change the landscape of extraction so that our data could provide generative knowledge to our lives, and ultimately reimagine the economy?
Movement Building | Building across movements calls for trust and allyship. It orients the work towards Trustworthy AI and internet health. It requires building an enduring practice, a deep commitment towards shared goals, and a desire to see change on a systematic scale.
MozFest is part art, tech and society convening, part maker festival, and the premiere gathering for activists in diverse global movements fighting for a more humane digital world. To learn more, visit www.mozillafestival.org.
Sign up for the MozFest newsletter here to stay up to date on the latest festival and internet health movement news.