Please note that this introductory resource was created for MozFest 2021; for all your current MozFest questions, please also visit the festival website.
Each year, as October approaches, we on the MozFest team at the Mozilla Foundation get ready to launch our call-for-proposals (CFP) for the next MozFest. Throughout the entire CFP process, we focus on supporting people to submit excellent session ideas for MozFest.
To that end, this post is meant to help you learn about MozFest and opportunities to participate there. To begin, let's tackle the biggest question newcomers often have about the festival:
MozFest is a unique hybrid: part art, tech and society convening, part maker festival, and the premiere gathering for activists in diverse global movements fighting for a more humane digital world.
In practice, MozFest brings together thousands of people, online and off, who are committed to a healthier, more just and inclusive internet. Together, they share and amplify each other's work, make new connections, and help shape the Mozilla Foundation's agenda for the next year. Activists, artists, developers, educators, journalists, librarians, policy-makers, researchers, scientists: all of these communities and more are essential in making MozFest a launchpad for internet health and trustworthy AI collaborations throughout the year.
The Mozilla Foundation produces MozFest and takes care of the logistics. The foundation also sets the overall theme for each year's festival, such as "your data and you," or "trustworthy AI."
However, the program itself is curated and scheduled by volunteer community organizers called Wranglers. Mozilla uses a community nomination process each year that invites past organizers to suggest new Wranglers for the next festival. With support from Mozilla, these Wranglers meet weekly for months leading up to the festival and typically attend an intensive, in-person, week-long planning retreat. Most recently, Wranglers came together for smaller amounts of time online for their onboarding process. They create the different spaces (kind of like tracks) at the festival, select the sessions for each space, schedule the sessions, support all of the Facilitators running sessions at the festival, and design and build the actual physical spaces onsite. Spaces are sometimes themed after specific internet health issues, like "Digital Inclusion" or "Openness," and sometimes themed after particular communities and experiences, like the Gaming, Neurodiversity, and Queering spaces. However, Wranglers have a lot of freedom to re-interpret and invent Spaces each year.
Facilitators run the sessions in each space. Facilitators begin their journeys by submitting a session to our call-for-proposals (CFP). More on that below. After they're selected by the Wranglers, Facilitators spend months refining and revising their session designs to accommodate different audiences and ensure a participatory, accessible, and inclusive experience for everyone who joins their session. Facilitators meet online and onsite ahead of the festival to connect with each other and help one another. They become the ambassadors of the festival who represent MozFest and each space to the people who attend their sessions.
The festival also depends on community Volunteers who help set up the festival, staff information desks for attendees, and ensure that Wranglers and Facilitators have what they need for their spaces and sessions. These local Volunteers help with wayfinding and connect people in need with those who can help them. They are invaluable to the festival. This year we will explore different volunteer roles to help with online festival support, as well.
We call this kind of power-sharing and interdependence "Federated Design," and it's a hallmark of MozFest. Together, MozFest staff, Wranglers, Facilitators, and Volunteers produce a festival that none of those groups could have produced on their own. Over time, as people move from attending MozFest to becoming a Facilitator, Volunteer, or Wrangler, the festival sustains its strong core of community leadership by making sure there are roles available to people who love the experience and want to contribute in different ways over the years.
The work of the community is what makes MozFest tick! We would love to see your work show up at the festival to strengthen the movement. Here are some reasons why you should submit a session proposal:
Raise awareness of local and global internet health and trustworthy AI issues and solutions.
Teach people a new approach, skill, or technology related to internet health and trustworthy AI.
Improve your facilitation skills.
Share your work.
Reach more people with your message.
Connect with like-minded individuals and communities.
Invite new contributors to join your projects and communities.
Network with staff from MozFest and other organizations in the internet health movement
Push for more trustworthy AI to create new partnerships and collaborations.
Network with funders, media, and others who can help sustain and amplify your work.
If you're interested in submitting a proposal to MozFest, be sure to ask yourself what you hope to achieve with your sessions. Then you can design an experience that will help you, as well as your participants, meet your goals.
We hope you will join us for the next MozFest and, along the way, share your ideas for awesome sessions!
You can visit our CFP guide for advice on your session and to learn more about support opportunities like AMAs, coaching appointments, and community calls.
You can also keep up with all the latest MozFest announcements by signing up for our newsletter, following the festival on Twitter @mozillafestival, and asking MozFest staff and veterans for help on the MozFest community Slack. All three are great ways to connect with people and organizations promoting internet health and more trustworthy AI around the world.
Check this blog frequently once the CFP opens for more information about our CFP support opportunities. We're excited to begin the process and can't wait to learn more about the amazing sessions our community will submit for the next MozFest!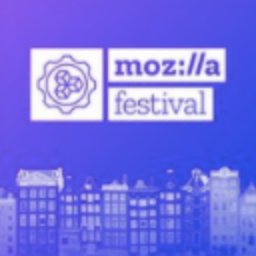 MozFest is part art, tech and society convening, part maker festival, and the premiere gathering for activists in diverse global movements fighting for a more humane digital world. To learn more, visit www.mozillafestival.org.
Sign up for the MozFest newsletter here to stay up to date on the latest festival and internet health movement news.