These technologists, activists, journalists, and scientists will spend the next several months supporting a healthier internet, with a focus on strengthening civil society by collaborating with host organizations working at the intersection of technology and social justice.
Critical civil society organizations fight inequality, protect the public, and partner with the public sector to serve its citizens. In the era of ubiquitous technology, it's paramount that civil society also work to address societal issues as they converge with the digital world.
Ford Foundation and Mozilla are partnering to strengthen the work of organizations across the Global South by layering technology strategies that will help catalyze the growth of a critical 'third space' where key civil society organizations and tech-focused individuals address issues at the intersection of technology and society.
Mozilla's 10 newest fellows will collaborate directly with civil society organizations to increase the impact of the organizations' work by supporting the organizations to recognize, design, and enhance their capacity to address societal issues at the intersection of technology and social justice so that they may continue to uphold the rights of citizens.
Their collaboration with host organizations will integrate their technological expertise in Mexico, Brazil, Kenya, India and the MENA region across a diverse range of social justice issues including:
Explore and implement strategies to mitigate online socio-political violence linked to authoritarian discourse as a way to strengthen democratic agency and environmental justice;
Advance rule of law and activate civic participation online and accountability for good governance;
Bridge the gaps between art and culture based advocacy to access to public spaces and information -- and to see the internet as a public, civic space -- as well as the institutionalisation and dissemination of information relevant to legislative discourse; and
Innovate strategies that would institutionalise Women's rights and enhance civic engagement online among other things.
Mozilla's fellowship program fuels the broader internet health movement. We provide funding, amplification, and networking opportunities to individuals devoted to privacy, inclusion, and openness online. Past Mozilla fellows have built browser extensions to protect users' privacy; published localized Internet Health Reports; evangelized open-source tools for scientists; and more.
Meet the 2020 Tech and Society Mozilla Fellows:
Julie is developing a social-network-learning space (eureka.club) that leverages books and movies as vehicles to promote critical thinking and enhance capacities for activism. Before joining Mozilla, Julie was Deputy Director at the think and do tank Data-Pop Alliance where she coordinated the organization's data-for-development research and capacity-building activities in Latin America. She also worked as Evaluation Researcher at the Harvard Humanitarian Initiative, studying the Venezuelan displacement and migration across South America, and with multiple development actors (such as UN ECLAC, the French Development Agency, UNDP).
Alex is a technologist who collaborates with Ciberseguras, a regional network promoting digital security for women and gender-nonconforming people in the Latin American region. She'll be researching the impacts of sociopolitical violence and the use of digital technologies in order to develop approaches to technological sovereignty for human rights defenders working in Mexico. Before joining Mozilla, Alex was part of Derechos Digitales, where she developed critical analysis skills to understand how technology and State-driven policies intertwine in order to promote censorship, surveillance, and harassment towards human rights defenders, activists, and journalists in Latin America. Since 2013 she has provided digital security training and accompaniment to different human rights defenders groups in Brasil, Chile, and México.
Tarcízio will be working with Ação Educativa to understand how civil society organizations respond to digital safety needs and algorithmic harms to minorities in Brazil, in order to produce context-specific knowledge and tools for activists and technologists. Before joining Mozilla, Tarcizio was a research manager and partner at IBPAD, where he also curated online courses on digital methods. Besides that, Tarcizio is a PhD candidate at UFABC, studying algorithmic resistances, member of AqualtuneLab, a hub of advocates for digital rights, and responsible for Desvelar, an editorial project to promote Afrodiasporic thought about technology and society.
Amarela is a researcher, communicator and digital care trainer working at the intersection of technology and social justice from a decolonial perspective. She will be working with FASE in order to create spaces for learning and reflection on the inequalities and structures of domination build into technology and its uses. Before joining Mozilla, Amarela worked in various projects and organizations around holistic security, researching the increase of the surveillance apparatus in Brazil and also new educational methodologies to approach technology and privacy from a non-militarized perspective. She is one of the organizers of Criptofunk (https://criptofunk.org/), a crypto-party that takes place in Favela da Maré, Rio de Janeiro, and that hosts discussions and workshops on Internet freedom, digital care and Funk. Amarela is also one of the creators of the zine "To Be a Monster" (https://sejamonstra.net/en/), a publication about privacy for LGBTQIA+ people.
Shemeer's mission is to empower organizations and changemakers by helping them use technology confidently & effortlessly. He dreams of a world with distributed capacity, opportunity and prosperity for everyone. He will be supporting SEWA (Mahila SEWA Trust) to build the digital readiness and roadmap of their 1.7 million members across India, including adapting and adopting digital finance, digital training and capacity building and markets for a better future of work. Before joining Mozilla, Shemeer has worked with organizations like Amnesty International, Azim Premji Philanthropic Initiatives, Tech4Good Labs where he has helped them with leadership, building teams and technology & innovation.
Odanga will be examining how Social Justice efforts and Civil Society can benefit from more data driven approaches toward their advocacy. Specifically, looking into areas of increasing accessibility of data and research for Civil Society groups as well as the public. With this he hopes that he can help Civil society improve the understanding of the depth of the challenges they address and ultimately how they can make better decisions. He'll be working with the Poverty Eradication Network.
Along with being a Mozilla Fellow, Odanga is the co-founder of Odipo Dev, a data Consultancy in Nairobi. He is also a data journalist with bylines in Buzzfeed News and Daily Nation.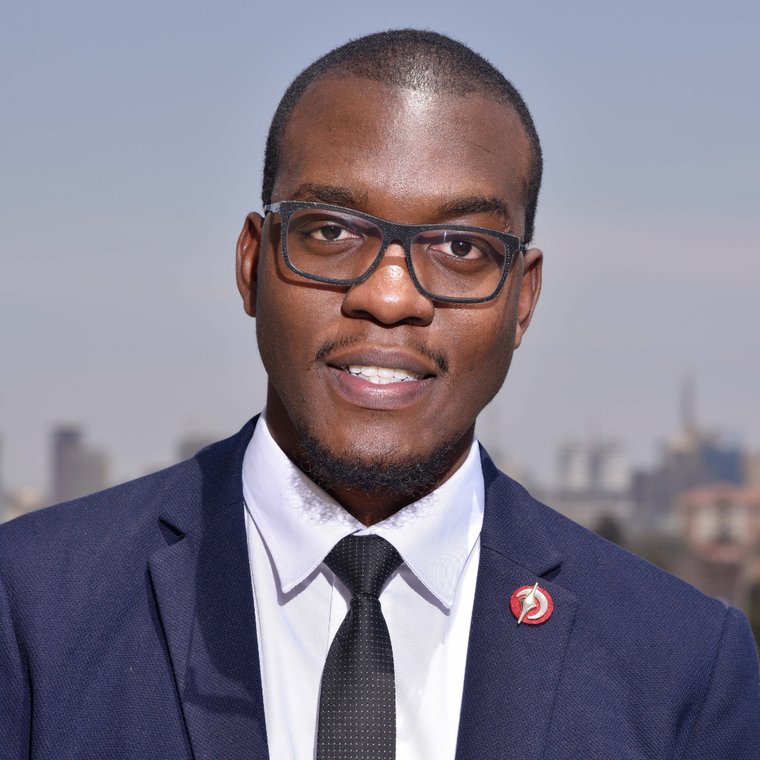 Brian is committed to fostering the operational resilience of Civil Society Organizations by advancing Cyber Security Capacity Building and promoting Cyber Awareness and Resilience approaches. He will embed at Katiba Institute where he'll explore opportunities to advance the rule of law by leveraging a myriad of technology tools, with the aim of enhancing the safety and security of human rights defenders, and everyday citizens. Prior to joining Mozilla, Brian has been active in the Infosec space as a multi-skilled Cyber Security Engineer and Digital Security trainer. He's a Certified Security Analyst and two-time alumnus of the Mozilla Open Leaders Program.
Nadine Moawad | Lebanon | Culture Resource (Al-Mawred Al-Thaqafy)
Nadine is a feminist activist based in Beirut and will be working with artists and cultural producers in the Arab world to explore questions of expression, labor, and the public domain in today's privatized network. Before joining Mozilla, Nadine worked with APC on issues of sex, gender, and the internet.
Jessica Chemali | Lebanon | Legal Agenda
Jessica Chemali will be working on promoting inclusive and trustworthy online spaces for public policy deliberations through data science and visualization in order to promote the transparency and accountability of public institutions. Along with being a Mozilla fellow, Jessica is the Deputy Executive Director at Legal Agenda.
Reem aims to increase the access of journalists from the Arab region to original well-researched content on the modern history of internet infrastructure, governance and ownership and its impact on knowledge production. Embedded with Febrayer, a network of independent Arab media organizations, Reem will develop curriculum for the Counter Academy of Arab Journalism, and lead the production of a joint dossier across the Febrayer network. Before joining Mozilla, Reem was working as a journalist and researcher for the Jordan-based online magazine, 7iber, where she specialised in internet governance and law and researched how to integrate digital security tools in the journalistic practice.