If we've learned anything from organizing a unique hybrid event like MozFest every year, it's that collaboration breeds innovation. As we seek to support our community in building more tools and technology that promote Trustworthy AI, we would like expert AI builders to work alongside highly engaged civil society actors in envisioning a more equitable automated future.
We think of AI Builders as people who create Trustworthy AI and machine learning (ML) products, like data scientists, developers, engineers, and product and project managers.
We think of Civil Society Actors as people working outside government and industry who promote Trustworthy AI in their local and global communities through policy-making, art, journalism, research, scholarship, and technical literacy efforts.
In the second cohort of the Building Trustworthy AI working groups, these two communities will convene, not just on building better tools and technology that promote Trustworthy AI, but to think critically about how such tools and technology impact society at large. They will proactively work to reduce the harms of AI bias on underrepresented communities and improve the positive outcomes of Artificial Intelligence for all.
We will be announcing how to join the Building Trustworthy AI working groups later this week! In the meantime, keep up with the latest news about MozFest and the working groups, subscribe to our newsletter, follow MozFest on Twitter, and join us on LinkedIn. You can also join the MozFest community Slack to meet other people contributing to the internet health and Trustworthy AI movements.
Temi Popo is an open innovation practitioner and creative technologist leading Mozilla's developer-focused strategy around Trustworthy AI and MozFest.
Chad Sansing works on leadership and training, as well as facilitator and newcomer support, for MozFest. When he's not at work, you can find him gaming, reading, or enjoying time with his family. Prior to joining Mozilla, he taught middle school for 14 years.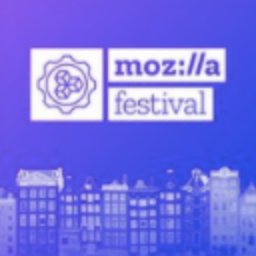 MozFest is part art, tech and society convening, part maker festival, and the premiere gathering for activists in diverse global movements fighting for a more humane digital world. To learn more, visit www.mozillafestival.org.
Sign up for the MozFest newsletter here to stay up to date on the latest festival and internet health movement news.