MozFest 2023 will explore the collective power of people: as it shapes technological systems, policy, and social and political movements – both on and offline. Unions, federated systems, civil rights movements, and open source technology all have a history of activism and defiance fueled by the power of people coming together to co-create solutions and alternative opportunities.

At MozFest, we are investigating current global realities with a sharper focus on how technology is shifting or maintaining power structures, and where the collective power of people is most needed.
Activism in Practice
This year, MozFest Dialogues & Debates speakers will reflect on the collective power of people from different angles and points of view, with a particular look at the cost of activism in the face of powerful systems. What does it take to shake up the status quo and upend power imbalances, and to what extent do digital spaces and the conception, creation, and deployment of technologies enable these movements or further power asymmetries?

This exciting speaker lineup brings a wealth of experience in art and activism against state power, unionizing against the unfair policies of tech conglomerates, activism that is rooted in scholarship and experience in civil rights movements, builders with focus on ethical technology, policymakers and journalists active in the unfolding work toward big tech regulation.

Beginning on February 6 through March 24, we have 6 Dialogues & Debates speaker events scheduled to raise awareness, inspire, and motivate the MozFest community to what is possible – and what sacrifices might need to be made – in the fight towards global collaborations for justice and liberation.
Nadya Tolokonnikova
Conceptual artist and activist Nadya Tolokonnikova is the founding member of Pussy Riot, a global feminist protest art movement. Today, hundreds of people identify as a part of the Pussy Riot community. She was sentenced in 2012 to 2 years' imprisonment following an anti-Putin performance. Tolokonnikova went on a hunger strike protesting savage prison conditions and ended up being sent far away to a Siberian penal colony, where she managed to maintain her artistic activity and, with her prison punk band, toured Siberian labor camps. She has published, "Read and riot: Pussy Riot's guide to activism." Pussy Riot stands for gender fluidity, inclusivity, matriarchy, love, laughter, decentralization, anarchy, and anti-authoritarianism.
Nadya Tolokonnikova will be giving a keynote, "No Act of Protest is Too Small", in the lead up to the live festival on February 6 at 12pm ET, where she will share her personal account in standing in the face of a powerful government, and how her activism through art continues to unfold despite imprisonment and state pressure.
During MozFest Live: March 20-24, 2023, by order of appearance:
Valeriia Voshchevska
Valeriia Voshchevska is a Ukrainian human rights activist and digital strategist based in London. She has spent her career working with civil society organisations and grassroots movements across the world, helping them harness the power of social media to fight populism and mobilise people for change online. After Russia's full-scale invasion of her native Ukraine in February, she left her full-time job as Global Head of Digital Engagement at Amnesty International––where she spent the last 5 years spearheading a purpose-driven approach to online engagement––and started focusing all of her time on helping Ukraine, professionally and through her own social media channels. She has developed a powerful platform to educate people on all things Ukraine and build global solidarity between pertinent human rights causes online.
Tara Aghdashloo
Tara Aghdashloo is a writer and filmmaker born in Iran. Her journalism has appeared on television (BBC, Channel 4), and she's published her essays, short stories, articles, and poetry in The Guardian, Financial Times, The New Inquiry, and more, focusing on Middle Eastern and international politics, culture, and women's issues. In recent years Tara's been writing, directing and producing short films, documentaries, and music videos. Her debut narrative short The Ride premiers in March 2023, commissioned by BFI and Canada Council for the Arts. Her second narrative short Bridge is a BBC Fils commission currently in post-production, and her first narrative feature is in development with the support of Telefilm Canada. Tara's an advocate for women, diversity and MENA representation in film, and a human rights activist.
Céline Semaan
Céline is a Lebanese-Canadian designer, writer, speaker, and advocate working at the intersection of environmental and social justice. Céline is the founder of Slow Factory, a 501c3 public service organization addressing the intersecting crises of climate justice and social inequity — filling the gap for climate adaptation and preparedness, building community power through open education, narrative change and regenerative design. As a part of this work, Slow Factory produces a conference series promoting sustainability literacy called Study Hall, the first science-driven incubator in fashion called One X One, and a range of other offerings. An advocate in a range of fields, Céline is on the Council of Progressive International, has been a Director's Fellow of MIT Media Lab, and served on the Board of Directors of AIGA NY, a nonprofit membership organization that helps cultivate the future of design in New York City.


Angela Davis
Angela Davis is internationally known for her ongoing work to combat all forms of oppression in the U.S. and abroad. Her work as an educator—both at the university level and in the larger public sphere—has always emphasized the importance of building communities of struggle for economic, racial, and gender equality. Professor Angela Davis is the author of nine books and has lectured worldwide. Recently, a persistent theme of her work has been the range of social problems associated with incarceration and the generalized criminalization of those communities that are most affected by poverty and racial discrimination. She draws upon her own experiences in the early seventies as a person who spent eighteen months in jail and on trial, after being placed on the FBI's "Ten Most Wanted List" for a crime she did not commit. She has also conducted extensive research on numerous issues related to race, gender and imprisonment.
Christian Smalls
Christian Smalls is the founder and president of the Amazon Labor Union, an independent, democratic, worker-led labor union at Amazon in Staten Island. He is also the founder of The Congress of Essential Workers (TCOEW), a nationwide collective of essential workers and allies fighting for better working conditions, better wages, and a better world. Smalls was formerly an Amazon warehouse supervisor, helping open three major warehouses in New York, New Jersey, and Connecticut during his five years with the company, but he was fired in 2020 after organizing a protest against the company's unsafe pandemic conditions. Both his firing and the unsafe conditions have become the subject of an ongoing lawsuit by New York Attorney General Letitia James. Smalls has been profiled by media outlets worldwide, including The New York Times, USA Today, The Guardian, The Wall Street Journal, CNBC, CBC Radio, Salon, and Jacobin. He lives in Hackensack, New Jersey.
We will be announcing more speakers in the lead up to MozFest. Follow us on Twitter & LinkedIn or sign up for our newsletter for more information on speakers, community sessions, and Art & Media projects at this year's virtual festival.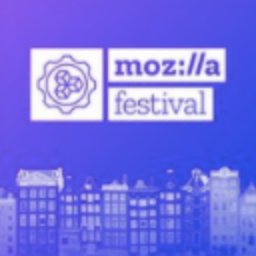 MozFest is part art, tech and society convening, part maker festival, and the premiere gathering for activists in diverse global movements fighting for a more humane digital world. To learn more, visit www.mozillafestival.org.
Sign up for the MozFest newsletter here to stay up to date on the latest festival and internet health movement news.