Everyone working to convene people online and off has been challenged by COVID19. Whether we're planning meetings or events, assembling working groups, or coaching educators and facilitators on instructional design, those of us working on community management and events planning have had to adapt to a sudden increase in the amount of time and resources we spend working online. We've been asked to become experts in online organizing and leaders in digital inclusion almost overnight. There are important challenges to face, and examples of emergent best practices in online event-planning and organizing abound thanks to organizations like the Allied Media Conference, Crip Camp Official Virtual Experience, and RightsCon.
Accessibility should be a core principle of our work as activists, coaches, community managers, event planners, and organizers. Focusing on accessibility is essential as more people, communities, and projects move online. Accessibility is key to welcoming newcomers and ensuring the continuity and sustainability of our work and communities right now and in whatever future arrives post-crisis.
On the MozFest team, we know that, accessibility, participation, and inclusivity are key ingredients for a successful event. Our team wants to make MozFest more accessible than ever in 2021 as the festival evolves into this virtual iteration, and to hold space for the societal impacts of COVID19 and uprisings in support of racial equity and justice. As part of this process, we want to let you know where we are, let you know the questions we're asking, and invite your feedback on accessibility at MozFest.
To ensure diversity, equity, and inclusion, it's important to be mindful about planning accommodations that allow attendees to participate fully. For an event to be successful, it's essential that everyone feels welcome and that their needs are met.
Here are some of the lessons we've learned from allies' online events. We need to:
Evaluate and choose platform carefully to ensure access to people with different levels of connectivity.
Use accommodations within those platforms to increase accessibility for participants' with different needs.
Structure web content to work with translation plugins and screenreaders.
Coach facilitators to follow guidelines like these from the Society for Disability Studies.
And here are some of the questions we continue asking ourselves on the way to MozFest 2021:
What do people need right now?
What are we missing?
Which areas of focus and growth seem especially important to invest in this year?
What best practices in online accessibility should we be asking facilitators to use?
How can we recruit and compensate volunteers especially interested in accessibility roles?
How can we support several community sessions with captioning or interpretation?
What do you think? Which areas of focus and growth in accessibility seem most urgent to you? What are we missing? Is there an area of accessibility where you would like to step forward and assist us in improving accessibility at the festival?
Let us know how you would answer those questions on Twitter @mozillafestival, on the MozFest community Slack, or by email. You can also keep up with MozFest announcements and our latest thinking on accessibility by signing up for our newsletter.
Chad Sansing works on leadership and training, as well as facilitator and newcomer support, for MozFest. When he's not at work, you can find him gaming, reading, or enjoying time with his family. Prior to joining Mozilla, he taught middle school for 14 years.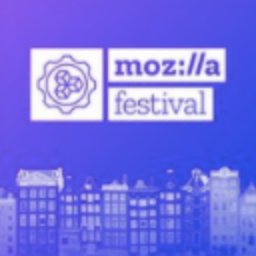 MozFest is part art, tech and society convening, part maker festival, and the premiere gathering for activists in diverse global movements fighting for a more humane digital world. To learn more, visit www.mozillafestival.org.
Sign up for the MozFest newsletter here to stay up to date on the latest festival and internet health movement news.