There is nothing more inspiring than attending a session in which the facilitator captivates the audience through interactive, hands-on, collaborative experience.
What's the trick to transform a meeting, working group, or information session from boring to fun and motivating? It's not just one, but several elements that make the difference.
At the Mozilla Festival, these interactive, community-led sessions are the heart of the experience, inspiring others to take progressive action towards positive change in the digital world. Whether you are a digital rights activist hoping to propose a session at MozFest, an educator looking to enhance your tech working group, or a developer looking for ways to design sessions that attract more collaborators, we've put together 5 tips for designing a session that will bring you and your work success.
Be sure your session is delightful, fun, or otherwise compelling and engaging for your audience members. Design engagement with a strong sense of purpose and productivity in mind. Make sure that your attendees feel involved in the work of the session and that they see its importance and benefit to them and their communities and work. Online or off, think of yourself as a facilitator, not a lecturer. Your role is to help attendees actively engage with your work, not just to tell them about it.
Think about accessibility as you design your session.
Plan activities that can be approached several different ways to accommodate for your audience members' needs. You might invite small-group discussion before whole-group discussion or give time to contribute to a shared doc instead of speaking.
Avoid planning activities that rely on a single mode of engagement or expression. For example, don't depend entirely on physical activities that require a lot of moving around (that might exclude disbaled people with physical or spatial challenges) or entirely on whole-group discussion (that might exclude introverts or people who need interpreters or translators to participate if those folk are not available to your session).
If you have materials to share with audience members, have a plan to share them well ahead of time in formats that are easily accessible by screen-readers and think about high-contrast color schemes and large print that make documents easy for people to read, as well.
Mind your pacing, too.
Try not to cram so much stuff into your session proposal that you go too quickly and lose people.
Consider accessibility guidelines like these "Accessibility Guidelines for Presentations" from the Society for Disabilities Studies as you imagine your session proposal. It's also always a great idea to share your proposal with people who have lived with disabilities and can give you authentic feedback on your ideas.
Think through your session plan and content to make sure it is inclusive, safe, and welcoming for everyone. Here are a few examples of how to do that:
Be sure to represent key stakeholders in any resources you share and to consider partnering with co-facilitators from key stakeholder groups, as well.
Think about how to structure activities and conversations to help people feel comfortable and safe speaking honestly with each other. Provide guidelines for discussion, or establish them with your audience through a quick brainstorming activity, to remind people of how to treat each other with kindness, curiosity, and affirmations.
Rehearse what you might say if someone in your session needs help to participate more fully or to hold space for others to speak.
Account for your own biases and design against them to make sure you invite as many different people to participate in your session as possible, not just those you imagine to be the "right people" for your audience. Imagine having 5, 15, or even more than 25 people in your session: how would you help them all feel included? Imagine an 8-year old attending alongside a 80-year old; a novice next to an expert; this will help you ensure that your session is inclusive for everyone.
Decide what you want to get from your session as part of your design process. You probably already have a good idea of the content and kinds of experiences you want to share with audience members. You might already know what you want them to get out of your session. You can check by asking yourself questions like these:
What do you hope to achieve?
What are your goals?
How can their participation help you?
What can you learn alongside them?
Whose insights do you need to really improve your work, and how can your session help you gather those people and ideas together?
You should leverage your session not only to amplify and share your work, but also to advance and improve it in ways you couldn't without the help of the community.
Build in a call-to-action for your audience members as part of your session proposal. That could be giving participants an opportunity to exchange contact information with you and each other in a voluntary and secure way so that you can follow up with each other after MozFest. You might research how to provide a voluntary, opt-in, email sign-up form for a newsletter or share your project's social media details and invite people to follow you.
Have an idea of what you might do together beyond the session and share it before the session ends. You might contribute to one another's projects, join each other's online communities, or start something new together. Imagine your session as a specific moment and place to check in with each other while combining your efforts for a healthier internet and trustworthy AI throughout the entire year.
Our call for session proposals opens later this month, we'd love for you to submit your ideas as a potential festival Facilitator. Until then, check out these resources to keep track of when the CFP launches and to get help kicking off your proposal.
The The MozFest 2021 facilitator guide will also be available soon!
We hope you'll submit a session proposal that shares your work and reflects your perspectives on internet health and trustworthy AI. MozFest depends on you! Thank you for everything you contribute to the festival and its community. We hope you will join us at MozFest!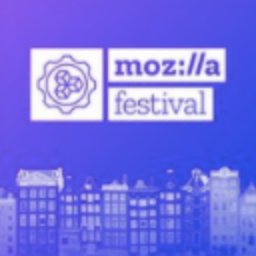 MozFest is part art, tech and society convening, part maker festival, and the premiere gathering for activists in diverse global movements fighting for a more humane digital world. To learn more, visit www.mozillafestival.org.
Sign up for the MozFest newsletter here to stay up to date on the latest festival and internet health movement news.